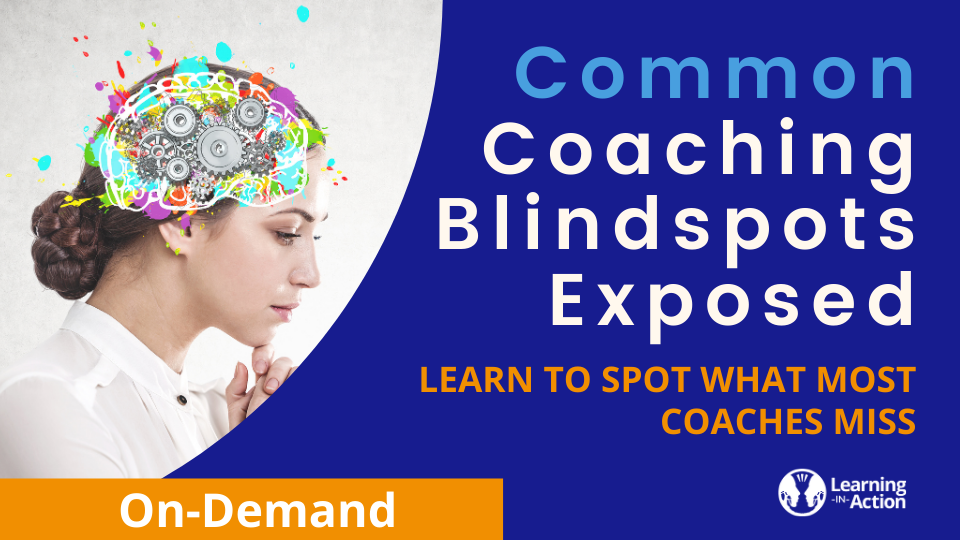 An On-Demand, Self-Paced Exploration to Spot What Most Coaches Miss
$29


The way we relate to ourselves, others and the world around us is made up of more than one dimension and when we over-rely on one dimension of our experience, we'll tend to coach our clients through and toward that experience.
How can you be fully conscious and present with your clients without the knowledge of how your experience, specifically the habitual patterns of your experience, are impacting our coaching?
How can you establish trust and intimacy with your clients in order to go deeper when you are unaware of how your unconscious narratives show up in your coaching?
See what most coaches miss.
Join us for this illuminating on-demand exploration of common coaching blindspots and gain a unique lens for identifying how you might be getting in the way of your coaching. 
Learn, reflect, and access this course at your own pace!
Gain Insights Into Common Coaching Blindspots and Serve Your Clients in a Whole New Way
Common Coaching Blindspots Exposed is a complete, self-paced 11-module mini-training intended to guide you through an exploration of coaching blindspots. You will: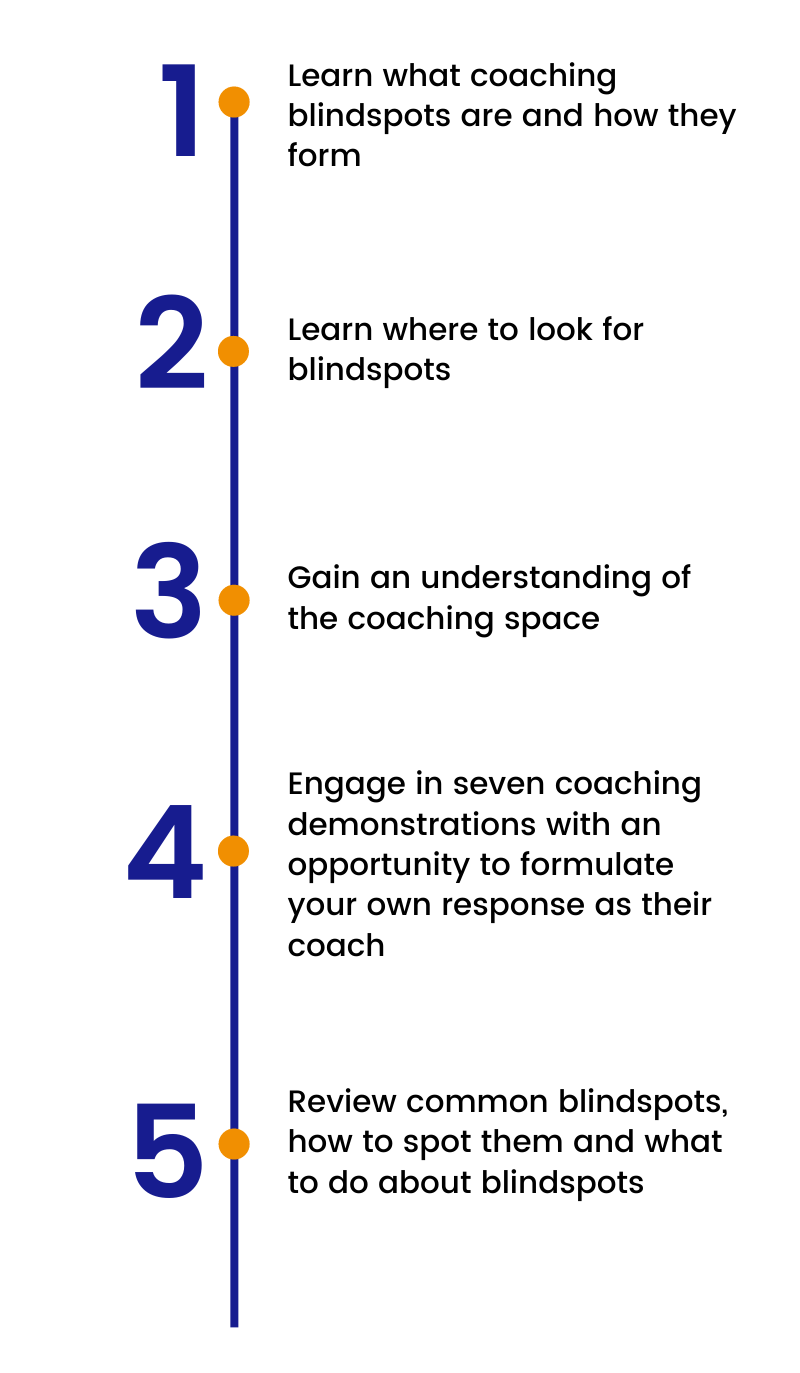 Deepen Your Coaching
Opportunities for you to continue to hone your craft
EXAMPLE