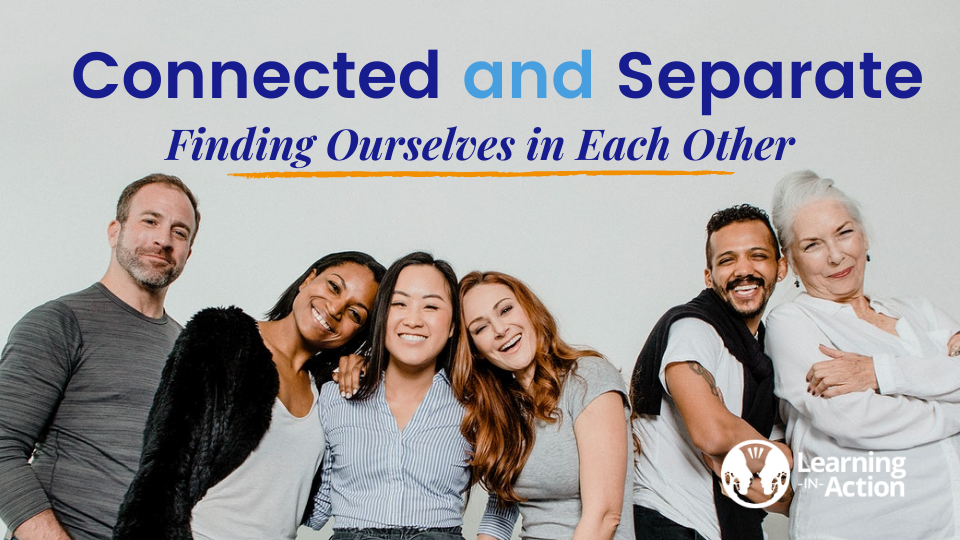 A 6-week live experiential course 
$297
We humans have innate desires, both to become a full expression of our Self and to belong in loving relationships with others. We spend our lives navigating the paradox of becoming and belonging, shaping ourselves to fit in our relationships, while striving to retain our own uniqueness.
We buy into beliefs that our belonging comes at the expense of our becoming or that our becoming comes at the expense of our belonging. That one is somehow compromised by the other.
We were designed to be both connected and separate. We all share a common essence and we have our own unique way of being in the world. This course reveals how we can find ourselves in each other. How can we heal what separates us from our essence and each other through our relationships.
Connected and Separate is a 6-week live online experience and guided deep dive into yourself. We'll journey through a guided exploration of how we are shaped by our relationships, the essential nature of relationships, how interpersonal conflict arises, the ways in which we defend and protect ourselves, and how we can learn to develop better relationships (with anyone) by understanding ourselves with greater clarity.
Designed for Your Head AND Your Heart
In this experiential course, you will explore within yourself:
The messages you got about yourself growing up
What you learned from your first relationships that may still be impacting you and your relationships
The types of intimacy that are comfortable for you and what's uncomfortable
Your capacities for autonomy and how developed they are within you
What an ideal relationship looks like for you, personally and professionally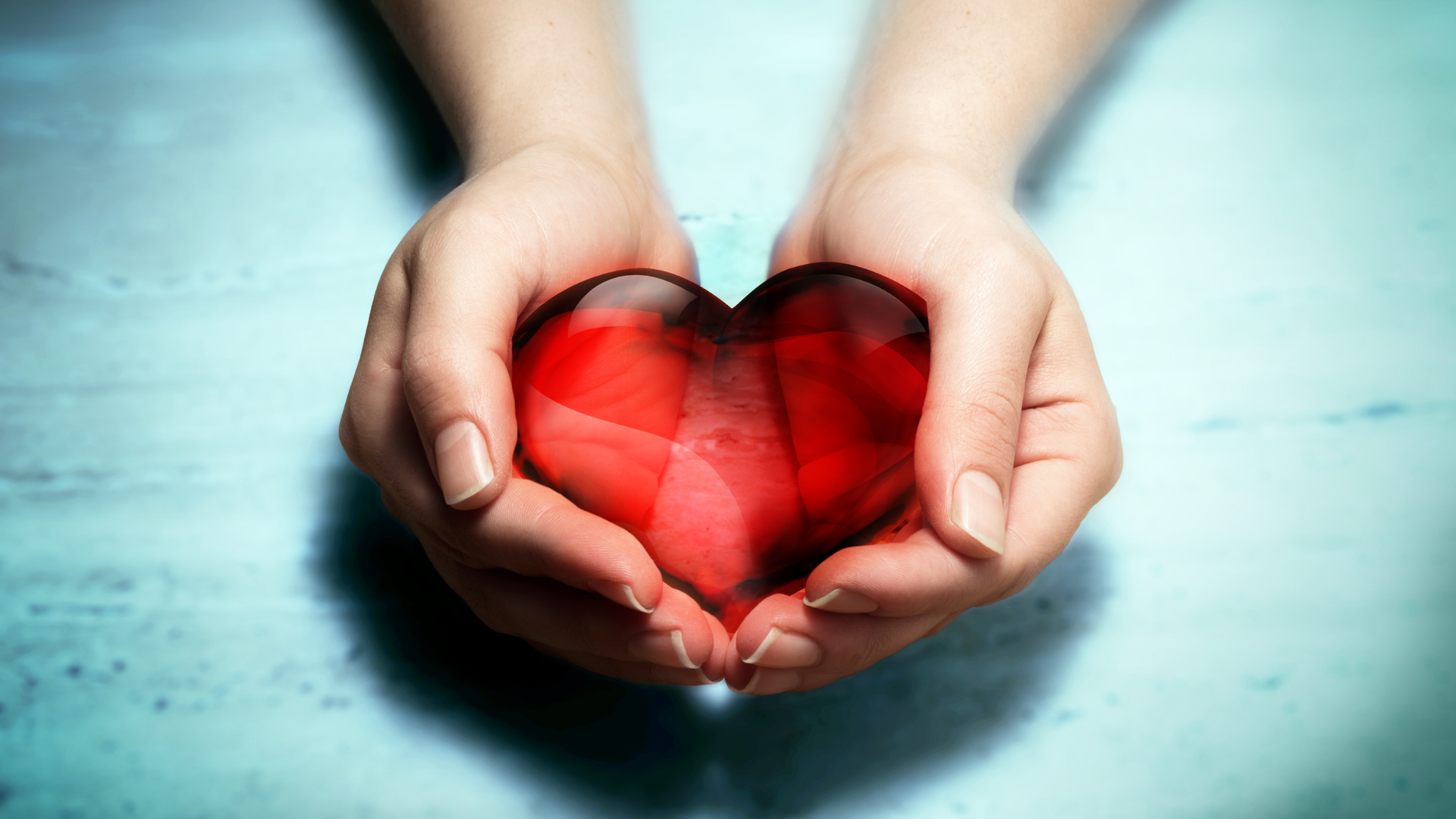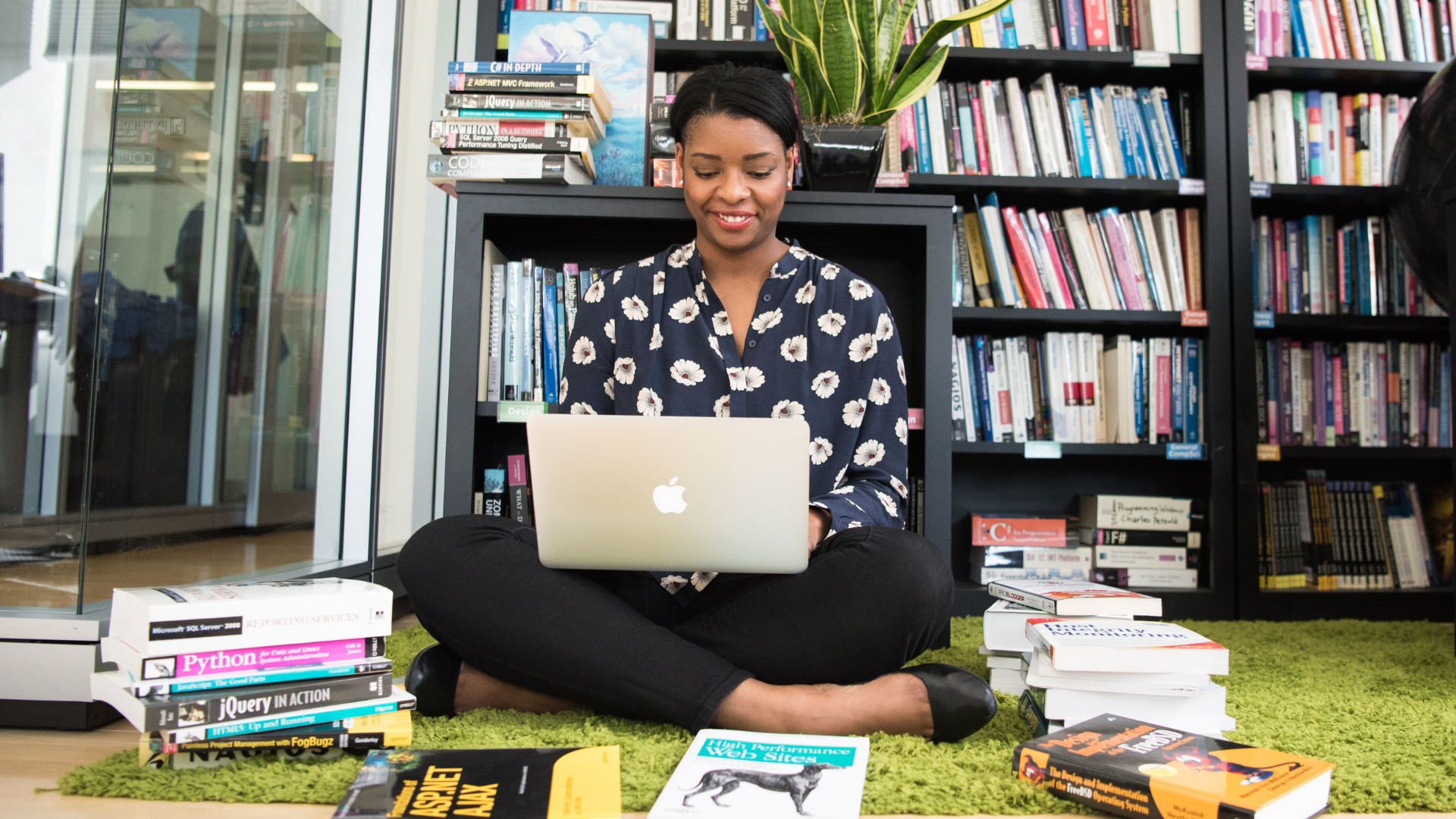 In this unique course, you will learn:
How we are all shaped by our earliest relationships and how we form patterns that impact our present and future relationships
How we develop false Selves to protect us and their impact on our relationships
The role of intimacy and autonomy in relationships and the rhythm of connection and separation that's natural and healthy.
What intimacy means and the different types of intimacy in relationships
What autonomy means and the capacities supporting autonomy in relationships
What's important to a healthy relationship (of any kind) and how that can be developed
How our interpersonal conflicts can be a guide for our own development
When You Enroll in Connected and Separate, You'll Receive:
Why is this significant for you as a coach, consultant, therapist, HR, or OD professional?
You'll develop a deeper understanding of yourself which you'll bring to your coaching 
You'll discover how you've learned to fit yourself into relationships and how that may be impacting your coaching relationships
You'll develop a greater clarity of how past relationships impact our present relationships in predictable ways 
You'll experience exercises that you can use with your clients to help them in their relationships 
Not a coach?
Connected and Separate is open to anyone interested in exploring their experience of relationships and curious about how they can access more of their Real Self.
If you want to understand and heal the ways in which you are divided and separate from your essence and from others, and want to understand your inner landscape more fully, this experiential course is for you too!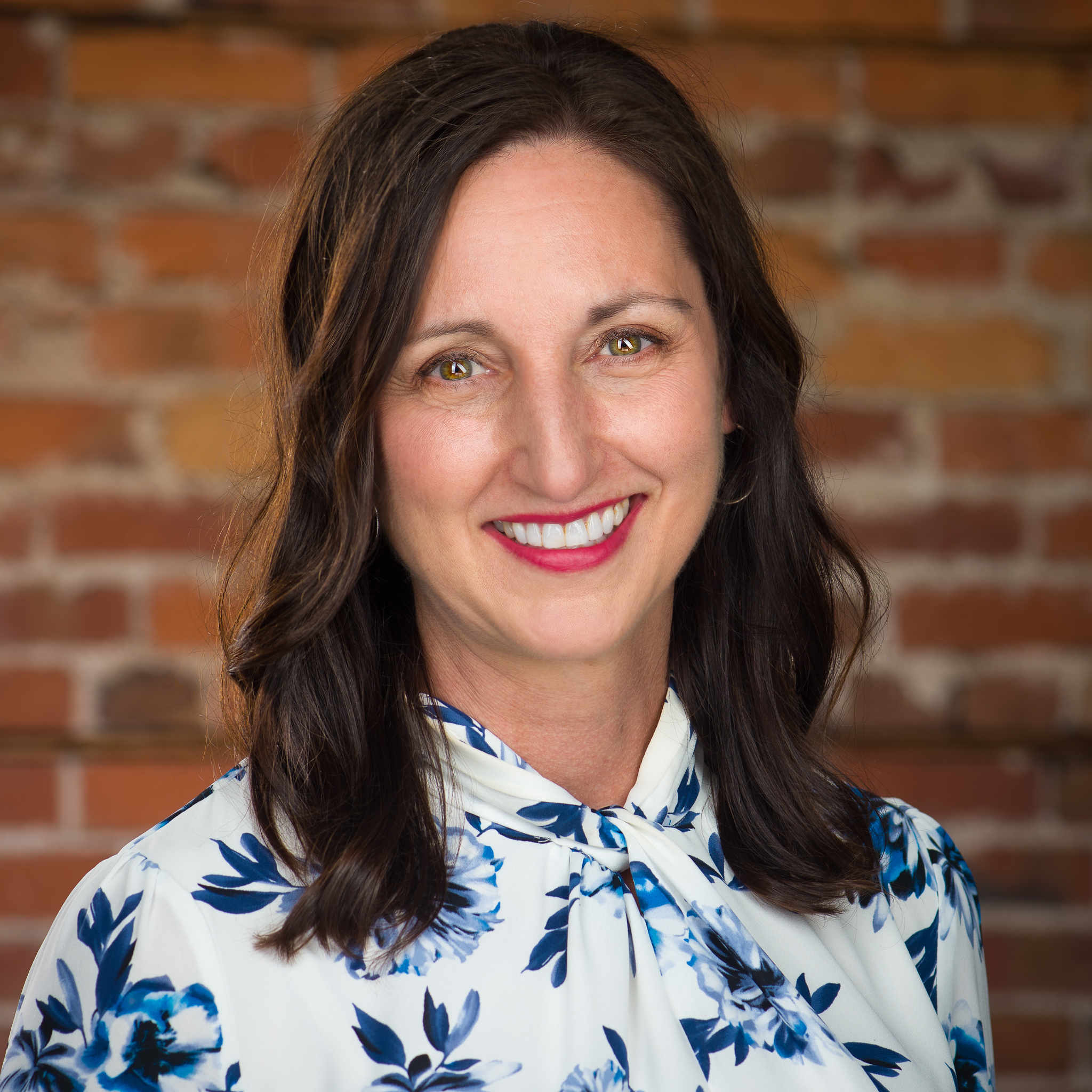 Alison Whitmire is the President of Learning in Action (LIA), a company committed to healing the divide within and between people. We believe we can become divided from our divine essence (and similarly divided from others) in ways we don't know and can't see. We aim to heal the divide through the cultivation of loving awareness for ourselves, others and the world.
Alison is an authority in Emotional and Relational Intelligence, a Professional Certified Coach, a Master EQ Practitioner and a Certified Narrative Coach. She has thousands of hours of experience coaching entrepreneurs, CEOs and business owners. She is certified as a 200 RYT Yoga Teacher and is a Mindfulness Meditation Teacher.  Alison is a TEDx speaker and a 3 time TEDx Conference organizer.
During the 6 live, interactive classes, we'll be focusing on:
Week 1: How We Become Divided in Relationships
In the first session, we'll explore the Real Self we are each born into and the False Self that develops as a means of protection. We'll discover how we can become divided from our Real Self due to our perceived need to protect ourself. We'll examine how the Real Self and False Self are established and their impacts, both on the quality of our relationships and our individual growth and development.
Week 2: The Dance of Relationships - Intimacy and Autonomy
In the second session, we'll explore the universal relational tensions between intimacy and autonomy and what and how we learn about them from our caregivers.  Further, we'll learn the impacts on our relationships when we don't clearly establish intimacy and/or aren't given the freedom to be autonomous.
Week 3 - The Dance of Intimacy
In this session, we'll explore what intimacy in relationships means (not just love relationships) and how it is developed and the role of the Real Self in creating and nurturing intimacy with others.
Week 4 - The Dance of Autonomy
In this session, we'll look at what autonomy in relationship means, how it's developed, what can inhibit it, and how it's supportive of both relationships and self-development. We'll also examine the role of the Real Self in supporting autonomy within relationships.
Week 5 - Recognizing Our Relational Patterns
This session will explore how our past relationships shape and inform our present and future relationships, how patterns are formed, common patterns, and how they can show up in our interpersonal conflicts.
Week 6 - Conflict as Curriculum
Building upon all prior sessions, this final session will reveal how our interpersonal conflicts are the fingers pointing to our personal development.
Join us for Connected and Separate: Finding Ourselves in Each Other
We begin on Wednesday, May 5
Course Curriculum & Schedule
Join us for six live weekly sessions every Wednesday beginning May 5
10:30am - 11:45pm PST / 1:30pm - 2:45pm EST
WEEK 1 - Wednesday, May 5
How We Become Divided in Relationships
WEEK 2 - Wednesday, May 12
The Dance of Relationships - Intimacy and Autonomy
WEEK 3 - Wednesday, May 19
The Dance of Intimacy
WEEK 4 - Wednesday, May 26
The Dance of Autonomy
WEEK 5 - Wednesday, June 2
Recognizing Our Relational Patterns
WEEK 6 - Wednesday, June 9
Conflict as Curriculum
FAQs
When does the course start and finish?
Live classes begin Wednesday, May 5 and continue for six weeks on Wednesdays at 10:30am - 11:45pm PST / 1:30pm - 2:45pm EST through June 9, 2021.
How long do I have access to the course?
On-demand viewings of live classes will be available in your course curriculum on Teachable for a full year.
What if I am unhappy with the course?
Your satisfaction is our top priority! If you are unhappy with your purchase for any reason, contact us within the first two weeks and we will give you a full refund.
What happens if I have a schedule conflict with one of the live classes?
Every live, virtual class will be recorded and accessible for on-demand viewing in the course curriculum.
Can I still join if live classes have already started?
Yes! You can sign up and access recordings in the course curriculum for any missed sessions. 
Deepen Your Coaching
Opportunities for you to continue to hone your craft