Are you interested in going deeper faster with clients and helping them breakthrough in weeks instead of months?
Have you been wishing that you could reveal to your clients the unconscious patterns that are blocking them from achieving what they want for themselves and their lives?
Do you feel like, despite your best intentions, getting in touch with the hidden part of your client has been just out of reach?
Does it seem like, no matter HOW many sessions you have with a client, the motivations you examine, or the action plans you create, the work still isn't breaking beneath the surface? 
Do you find yourself doubting how much you're truly able to help them in the time you have?
You're not alone.  
Not being able to quickly get beneath the hardened surface of your clients' doesn't mean you aren't amazing at what you do.  
The truth is, going deep and doing transformative work in the time you have with clients', can be nearly impossible without specific training and tools.
That's why we want to invite you to our 100% virtual certification training that will transform the way you connect and dive deep with your clients.
Now, you can attain the ability to help your clients bust through the internal obstacles that are keeping them stuck in their patterns and help accelerate their progress towards their goals and dreams.
Instead of struggling to find ways to help them see how they are getting in their own way, you can give your clients visibility to their internal obstacles and help them overcome them to achieve their deepest desires.
An Invitation To...
Coaches
Consultants
Organizational Development Professionals
Therapists, and
Corporate and HR executives
To join the EQ Certification Training program and help your clients transform into who and how they want to be.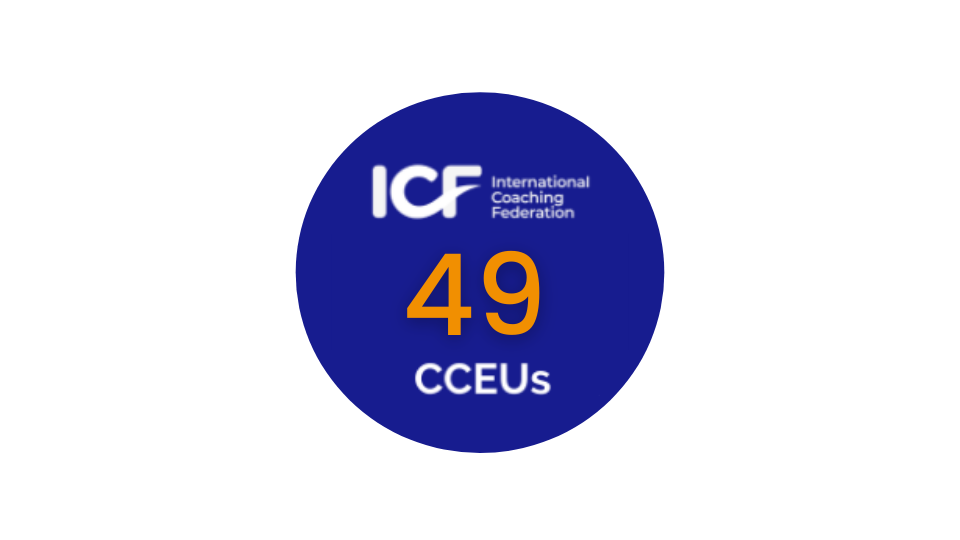 Who Should Join this Training?
Are you a Certified Practitioner returning for a refresher?
Click here to learn more about refresher training and tuition.
Strategically designed to take your coaching deeper...
The EQ Certification Training isn't your typical training. 
Each session is strategically designed to help you develop and refine your understanding of the internal world of your clients and how you see it through the clarifying lens of the EQ Profile.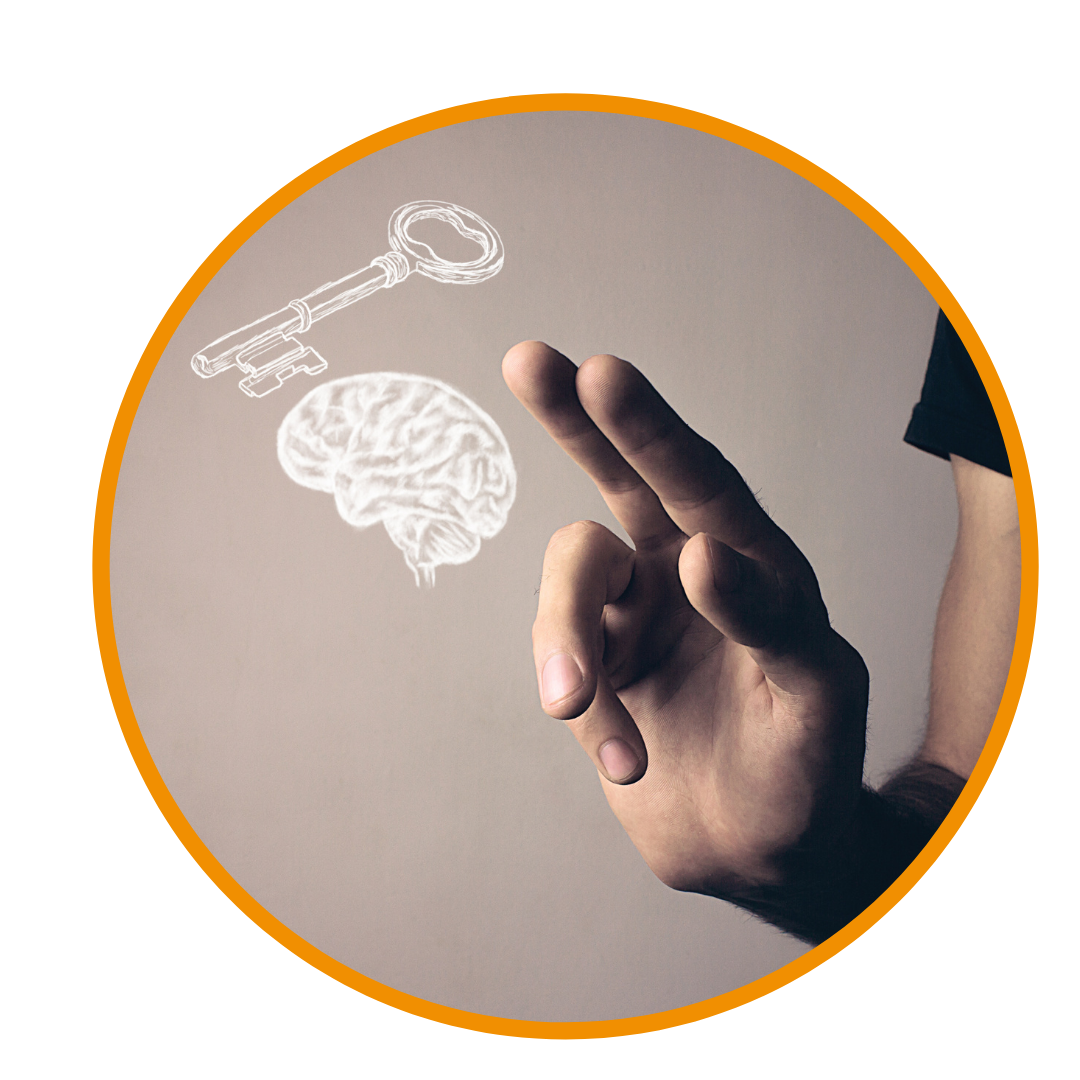 Uncover hidden patterns that may be blocking your clients from achieving their goals.
Go beyond transformative coaching tools and techniques and engage in highly interactive training that engages the mind, body, and soul.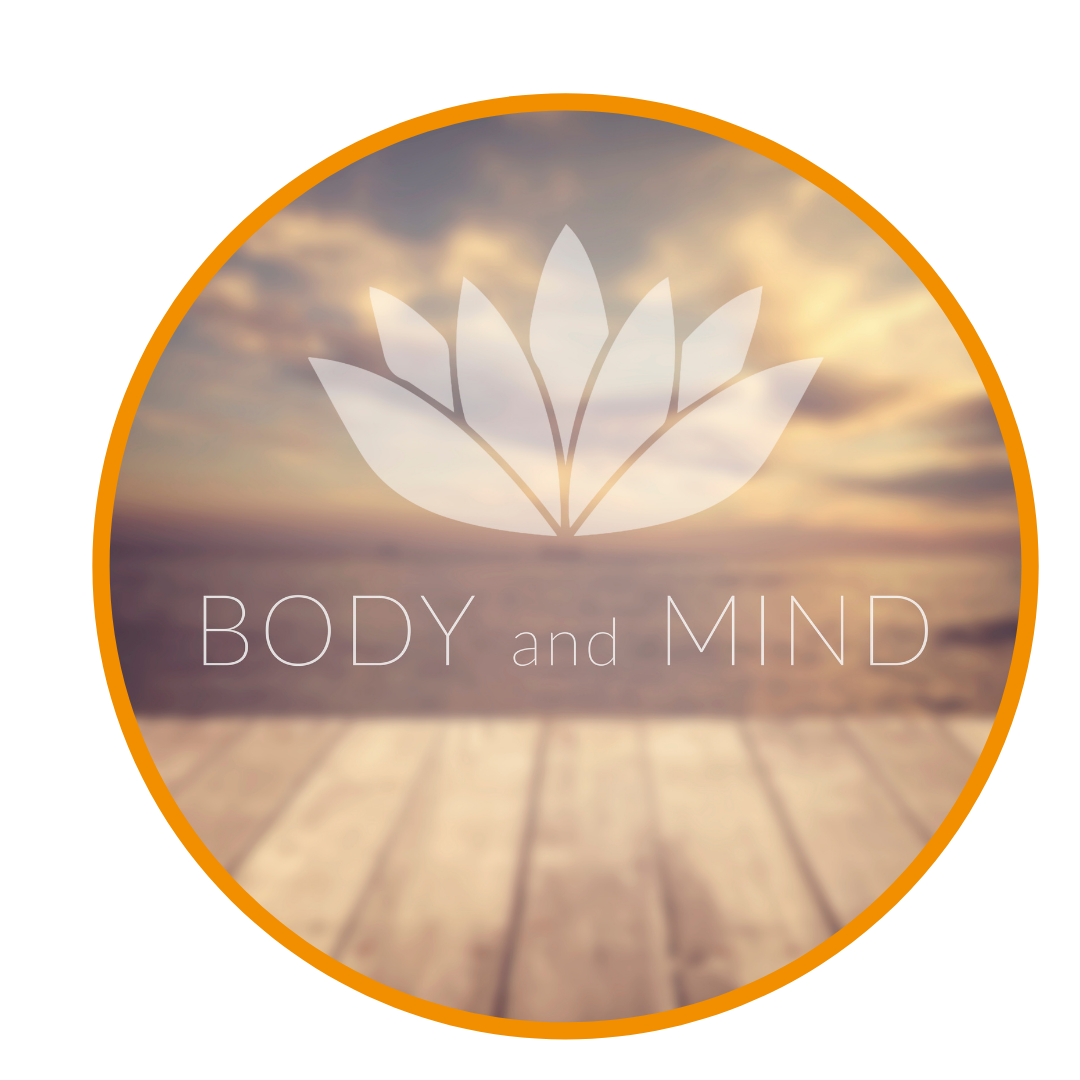 Engage in reflective exercises to explore your own Journey of Relational Awareness
Learn how you and your narratives have shaped your life experience in hidden ways.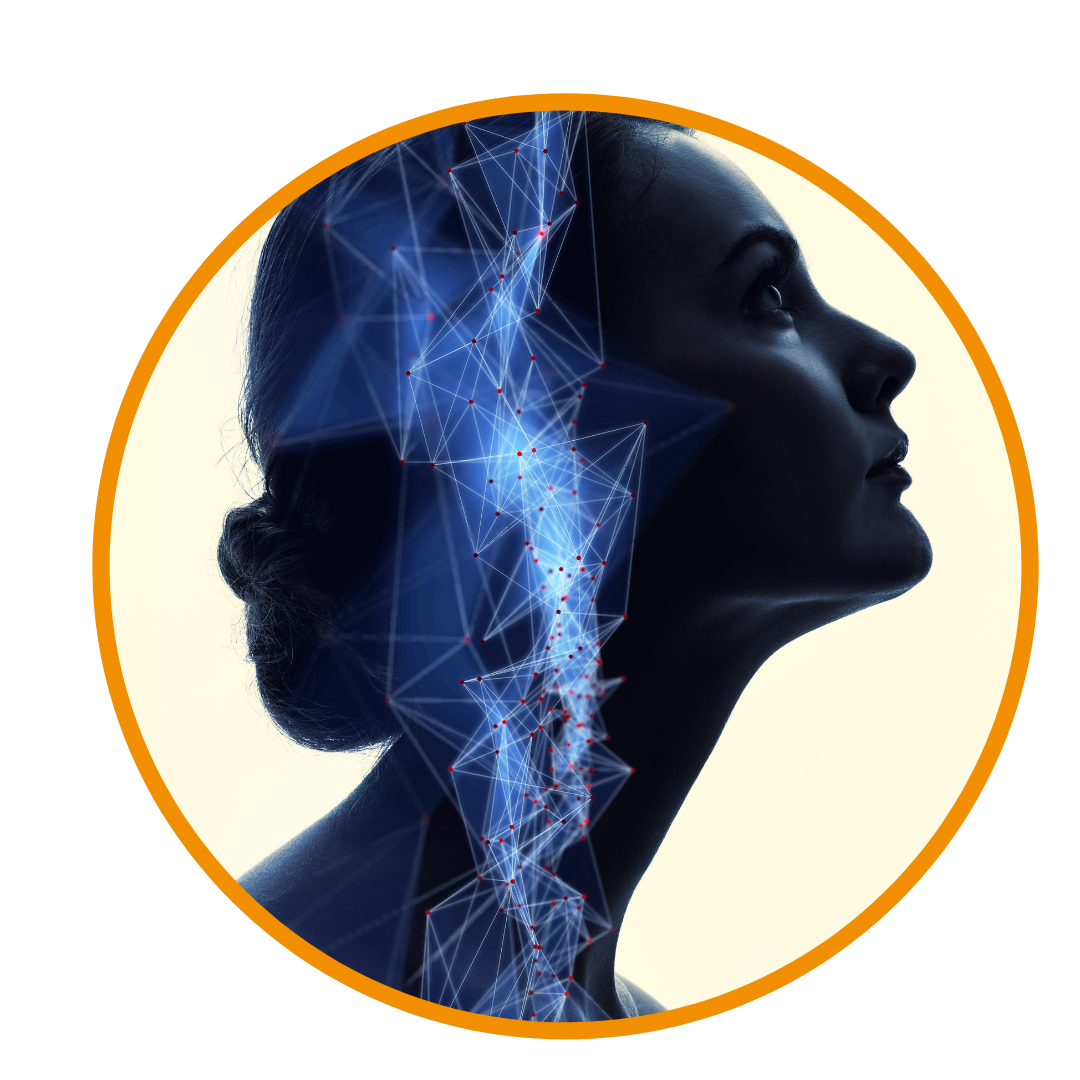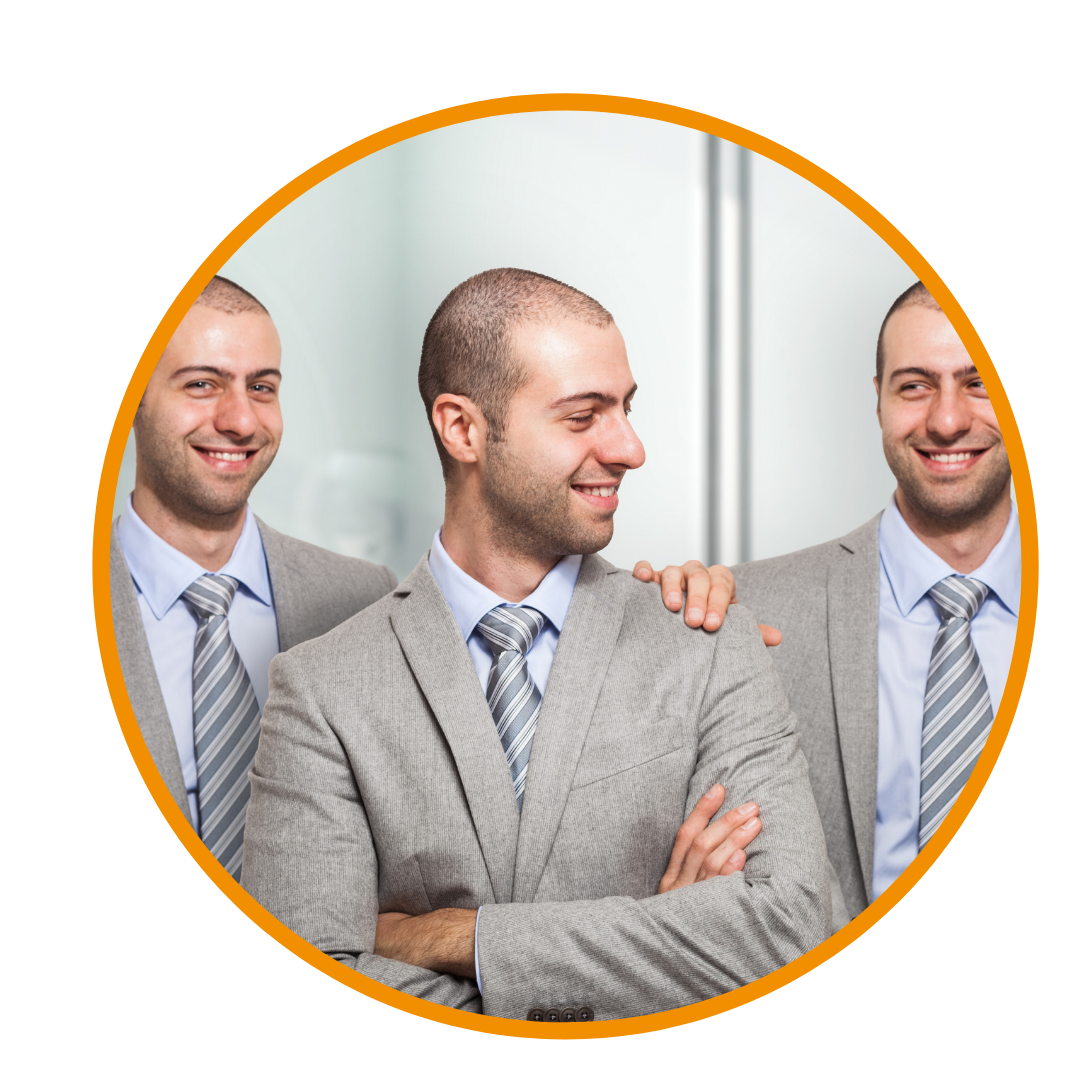 Learn how to examine old narratives and create new ones and do the same for your clients.
Work with your own intrapersonal process so that you'll bring an embodied experience and be fully present with your clients.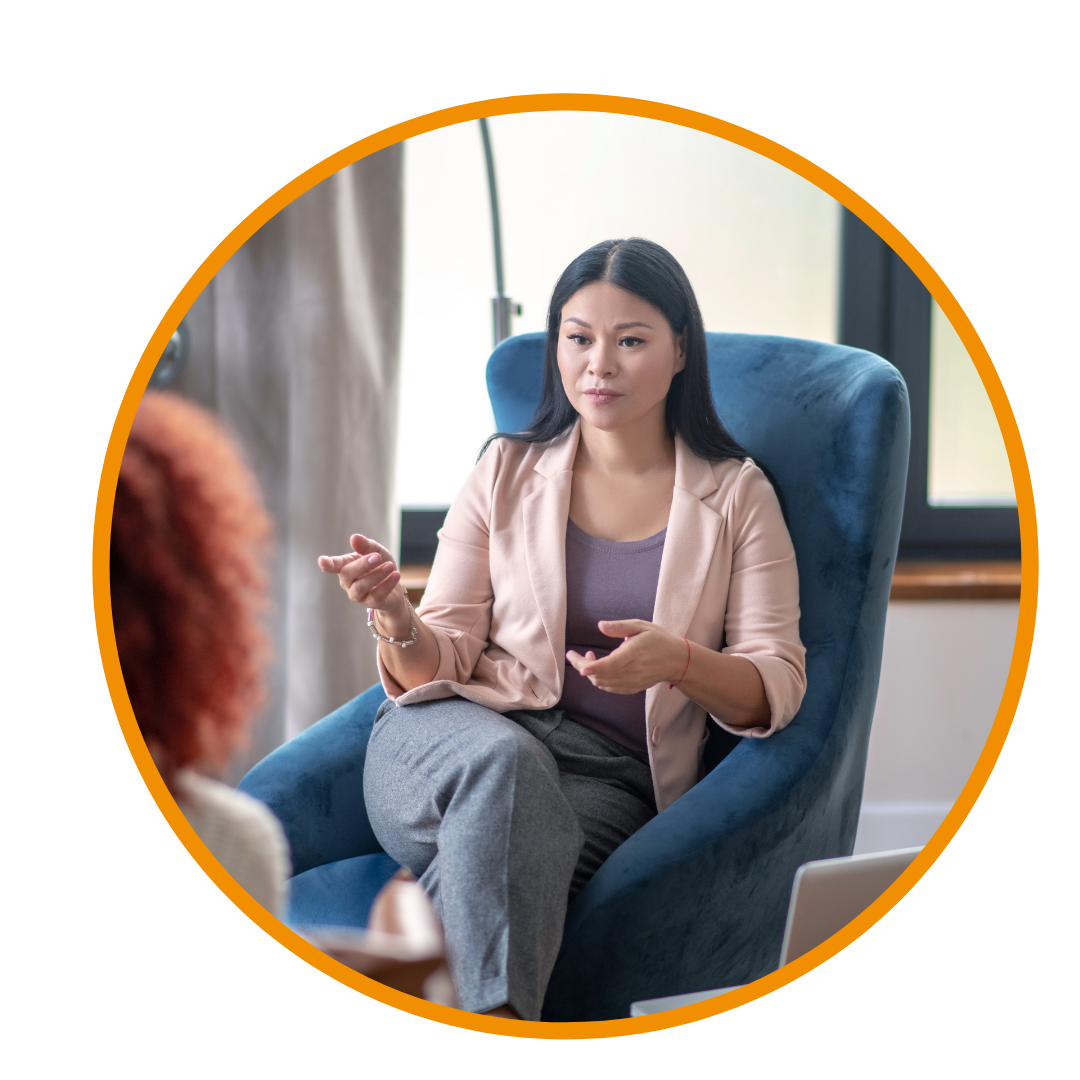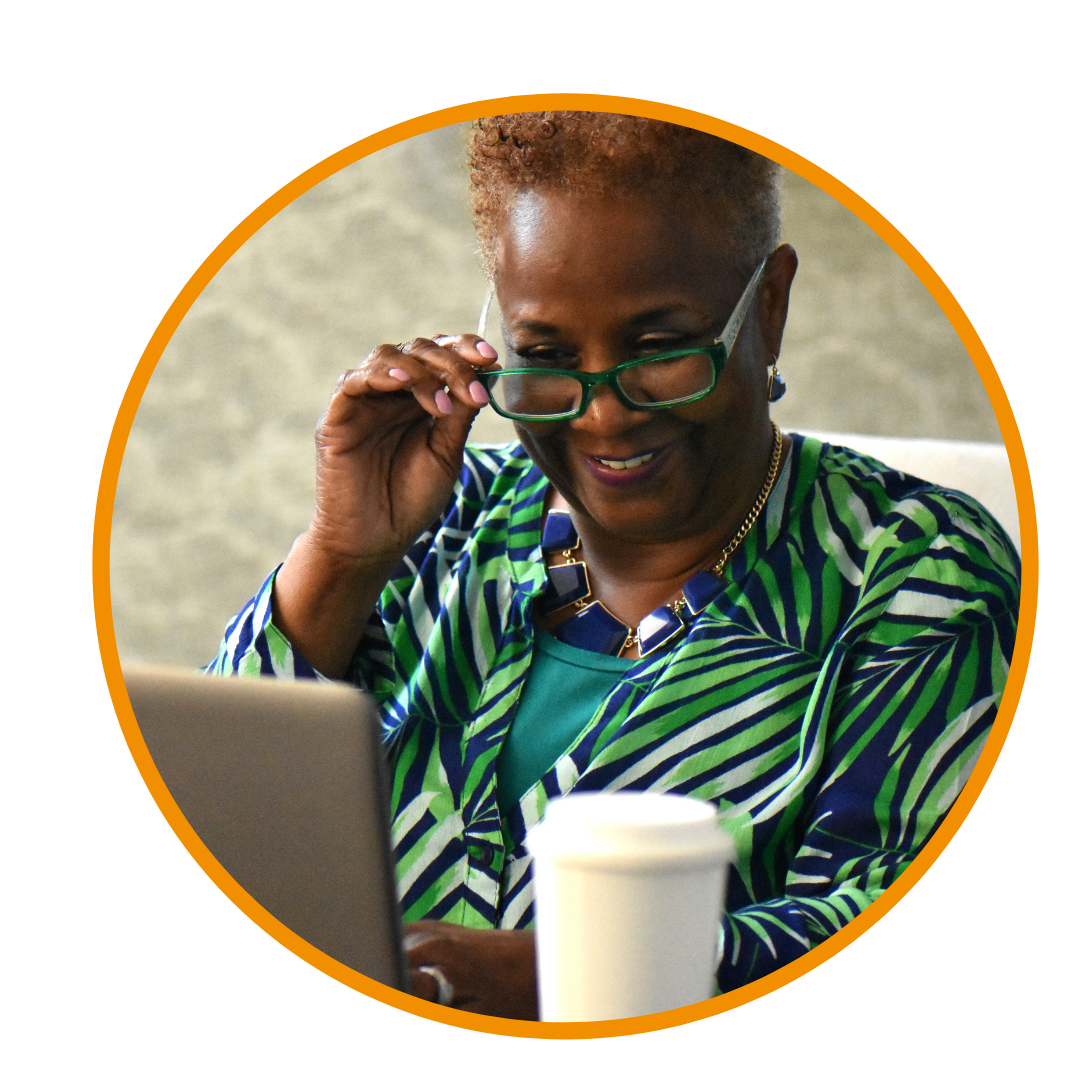 Gain the knowledge, skills, and abilities to confidently take your clients through the same transformational process. 
The EQ Certification Training will immediately add value to your practice. 
You Will Learn How to… 
Shorten the length of time it takes to go deep, below the surface, into really substantive issues with your clients.

Help your clients see themselves more clearly and allow them to feel seen and recognized.

Give your clients the language around what they are experiencing (that may be holding them back) but can't put it into words.

See the hidden patterns that are driving your client's derailing behavior and connect your clients' narratives with how they are relating to themselves, others, and the world.

Unlock your client's potential by freeing them from their conditioned responses.

Take your clients through the Journey of Relational Awareness in which they learn what triggers them, how the trigger was set, the narrative beneath their trigger, the pattern the trigger generates, and how to create a new narrative and new choices that allow them to live a life of full expression.
Perhaps the single most critical aspect of our client's success at work, their health, and well-being at home is their relationships.
And certainly, their most important relationship is the one they have with themselves. But how do we come to understand this most crucial aspect of our client's lives? How do we learn what triggers our clients and derails with their relationships? How do we come to understand something so hidden and opaque, yet so vitally important for our clients' lives, especially when they can't tell us?
That's why we created the EQ Profile and EQ Certification Training.
EQ and Relational Intelligence
As coaches, we have a variety of tools to help our clients see their behavior and impact on others more clearly. But how do we hold up the mirror to our client's internal experience, especially when it's largely outside of their own awareness? How do we help our clients see the common denominator of what's not working in their lives, when they can't see it, don't want to see it, and don't have a language for it?
The EQ Profile was designed to do just that! The EQ Profile captures what goes on inside of each of us in an interpersonal conflict. It captures our conditioned internal responses that inform and motivate our behavior. It reveals the patterns that drive our actions in ways that feel "right" to us at the moment and turn out to be destructive for us over time.
We created the EQ Profile to reveal what we don't know and can't see about ourselves. Because when we are aware of our habituated patterns, we can bring more conscious choices to them and we can change them and our relationships and in doing so, our lives. We don't have to live out the "default settings", created by those in our past when we had no choice of our own. We can live a life of conscious choice supported by new awareness generated by the EQ Profile.
Leverage the impact of your coaching by going deeper faster with the EQ Profile, the only assessment that doesn't rely on self-reporting.
During training, we give you best practices for integrating the EQ Profile and the Journey of Relational Awareness into your one-on-one coaching or making it a part of your work with teams.
What People Are Saying About EQ Certification Training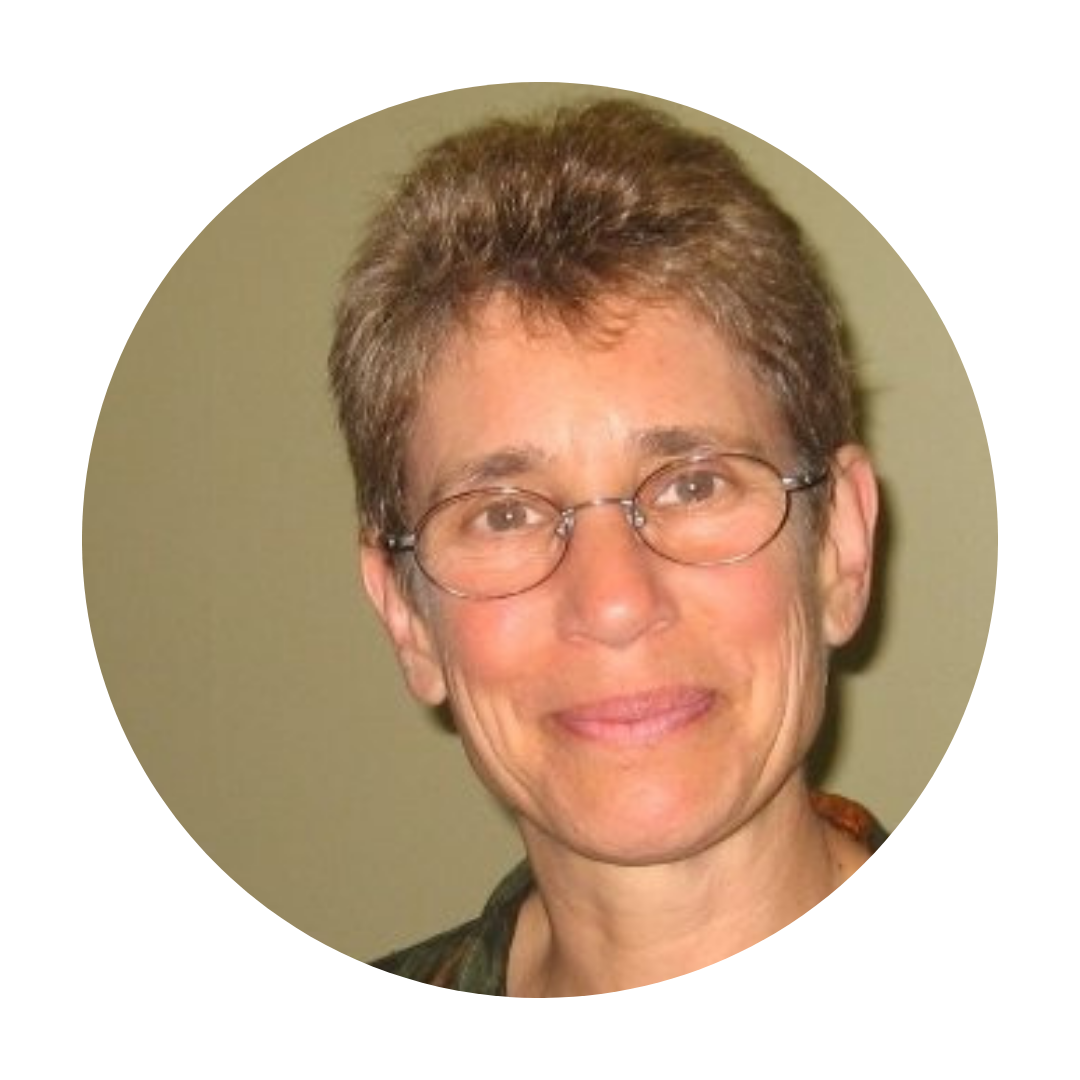 Yarrow Durbin
"The skills and knowledge I acquired from the Learning in Action training allows me to talk about very profound things with my clients in a professional work context. It allows them to be vulnerable and see themselves more clearly. So much so, that I've heard from them after sessions say "I really feel like I am bringing all of myself to work now." I've had clients whom were in some rough spots, internally and professionally, leave happy and smiling from a session because they felt seen and recognized. And I am able to do this through my experiences with Learning in Action training."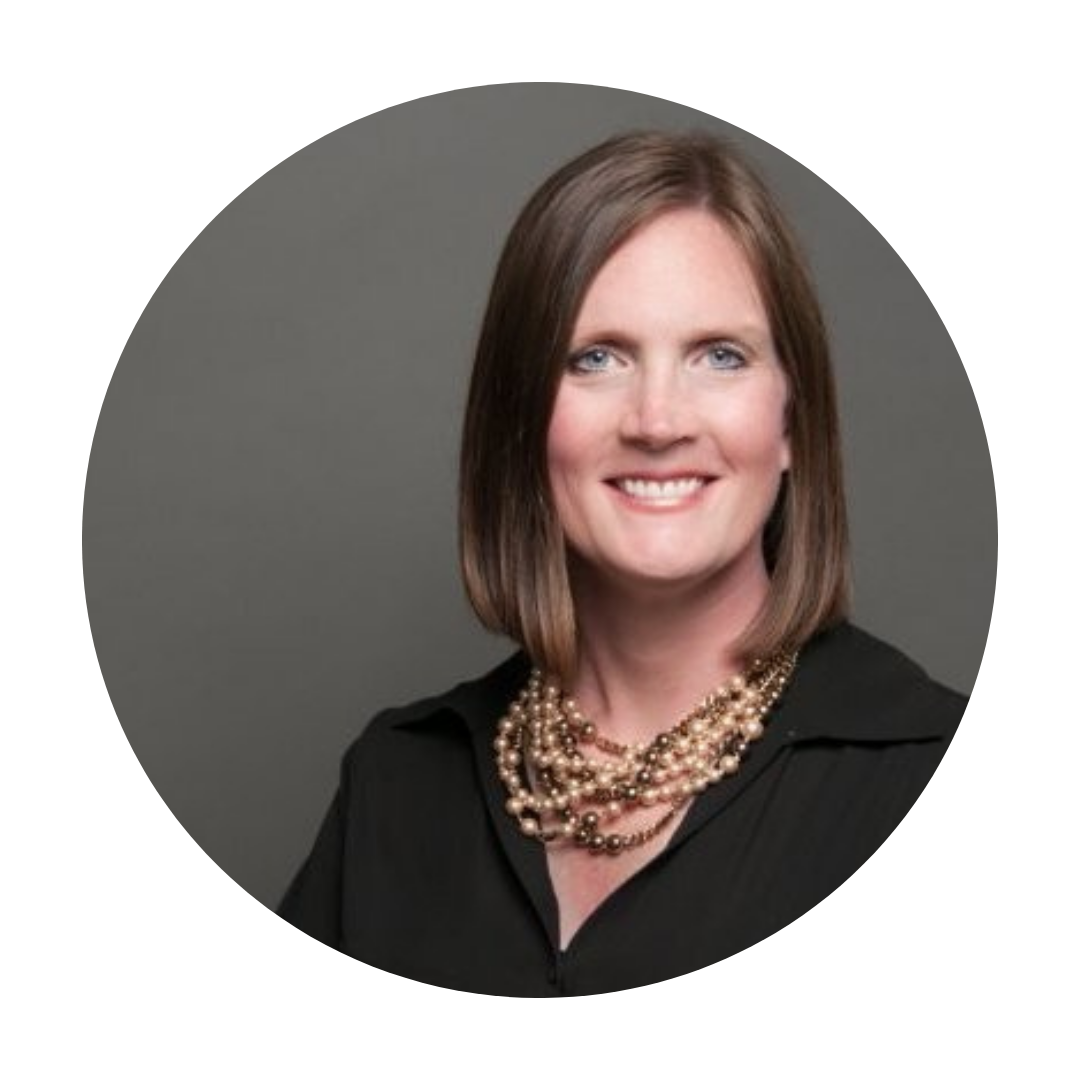 Carla Greenan
"Learning in Action's training really does unlock the ability to dive in deeply with a client early in the coaching process. It gives both coach and client an understanding and a language for the complex, inner landscape within all of us."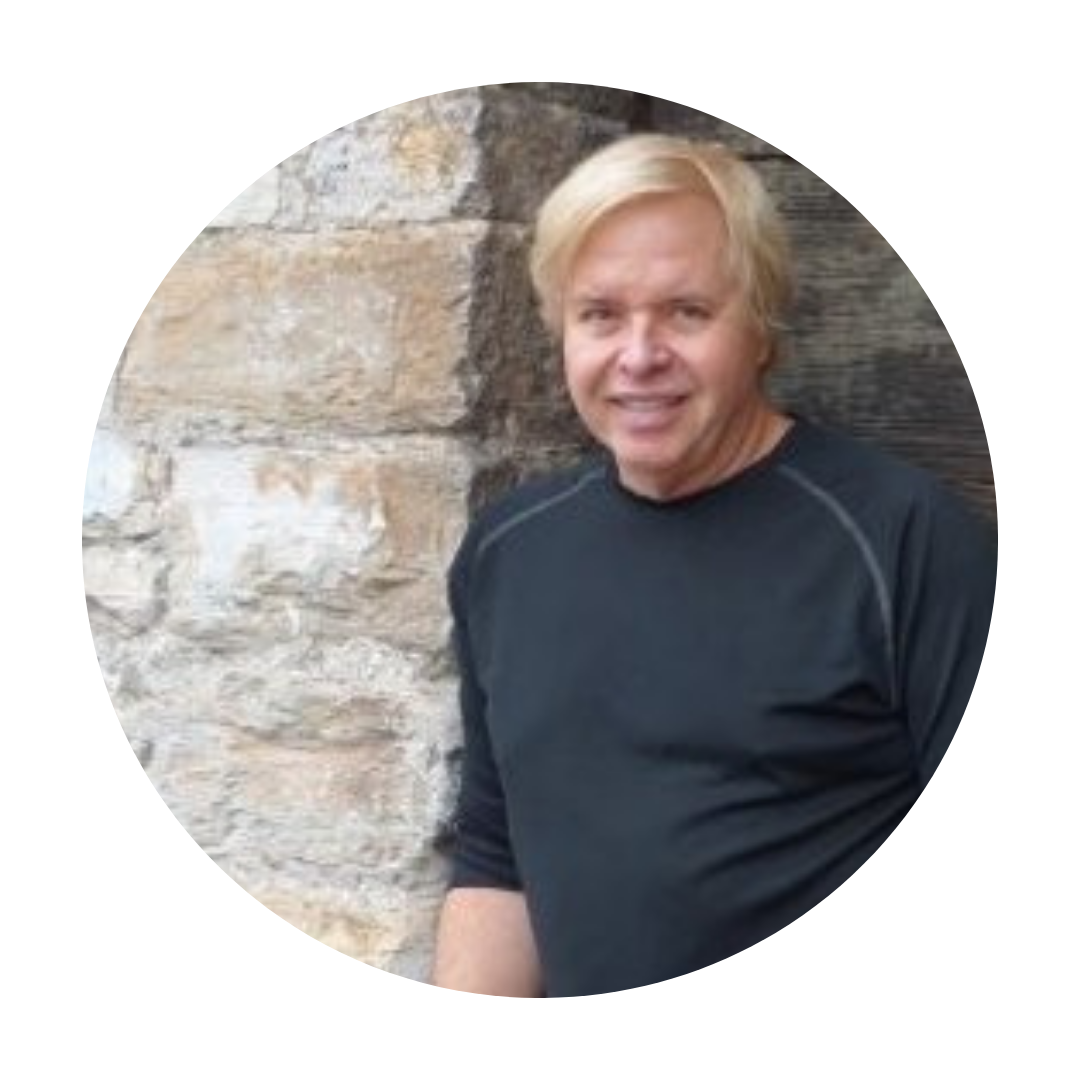 Bruce Leamon
"I use my Learning in Action training with virtually every single one of my clients. The training and techniques I received are like a swiss army knife, providing me with a variety of useful tools that allow me to perform my work with clients faster and easier and with more depth. The training has allowed me to have deeper, more comprehensive, and more robust conversations with clients that move them forward faster."
By joining us to become a
EQ Certified Practitioner
You will:
Form new personal and professional awareness about your internal response under stress and conflict and how this impacts your coaching.

Learn how to discern the common denominators of your clients' derailers.

Learn the basics of Learning In Action's relatable definition of relational and emotional intelligence that applies universally (in personal and professional settings).

Learn a new functional vocabulary to talk about emotions and other dimensions of their inner world with your clients.

Be certified in and facilitate a life-empowering Relational and Emotional Intelligence tool, the EQ Profile, giving your clients more power and choice in life.

Gain the capacity to use the EQ Profile within your organization or with your clients.

Join a stimulating group of peers who will have learned the language of emotions, self-awareness, and how we get in our own way.
We're Proud of Our Partnerships
What You Can Expect
EQ Curriculum
The EQ Certification Training is a live, highly interactive, and experiential 12-week experience presenting a cutting-edge curriculum designed to introduce you to a unique niche of coaching that will support you in securing more coaching engagements requiring deep relational and emotional intelligence expertise.
Session one through twelve will be a deep dive into the following:
Training Overview and Orientation
During a short, 15-minute consultation, our training coordinator will provide you an overview of what to expect and orientation of how you can best prepare for a great training experience!
Session 1
The Journey of Becoming and Belonging: how our brains are shaped, how patterns and narratives form, and how the EQ Profile reflects those patterns.
Session 2
Triggers and habituated patterns, how the EQ Profile captures our triggered responses, and how to interpret patterns, which is understanding the pattern of thinking, feeling, wanting, and believing that is reflected in your client's EQ Profile.
Session 3
The Journey of Relational Awareness to understand the hero's journey, the role of emotions, and the language of our internal experience.
Session 4-6
An introduction and guided journey through all of the dimensions of the EQ Profile and how to divine your client's implicit Ladder of Inference as revealed by the EQ Profile.
Session 7
Relationship strategies, relational and boundary elements, and nuances of the EQ Profile.
Session 8-12
Hands-on practice, reflections, client interpretations, and a test drive with a client to support you in the implementation of the EQ Profile in your work with clients. We prepare you to present it to clients and integrate it into your current offerings.
Graduation!
A special graduation session with all the resources you need to deepen your coaching!
Throughout the twelve sessions, you'll engage in live training, self-paced explorations, and personalized experiences that allow you to build relationships through breakouts and learning triads.
You'll Also Receive:
49 ICF CCEs

(28 Resource Development and 21 Core Competencies).

A certification to facilitate the EQ Profile, a global tool that's been utilized by professionals to define and create a deep understanding of what they and their clients are experiencing internally.

A certificate of completion, EQ Certification badge, and a social media kit for you to share your expertise and accomplishment!

An invitation to the exclusive Facebook Group for EQ Practitioners and to get listed on our EQ Practitioner Network on the Learning in Action website.
How is This Program Organized?
During the program, you will engage in:
The EQ Profile Experience — receive your EQ Profile results as well as a 60-minute interpretation of your results with one of our Certified Master Practitioners for visibility into your own internal landscape under stress. By taking the EQ Profile prior to training, you will begin to explore your own default patterns under stress, which is your first step in understanding the EQ Profile in its entirety.
12 "like-in-person" live sessions with Alison Whitmire, President of Learning In Action — these sessions are the central hub of your training, where you can be physically present with Alison, Master EQ Practitioners, and your peers for learning and connection. Unlimited access to recorded sessions can be accessed if you can't attend in person. The sessions are held weekly on live Zoom-hosted calls.  
On-Demand video, resources, and reflection exercises —an in-depth, cutting-edge curriculum designed and taught by Alison Whitmire accessible in the learning portal to learn and reflect on your own time.
Individual, group and partner sessions —learning triads and breakout sessions to help address your personal questions, growth areas, and opportunities to connect with your peers for feedback and support.
Are you ready to transform your coaching and elevate its impact?
Are you a Certified Practitioner returning for a refresher?
Click here to learn more about refresher training and tuition.
About the Live Sessions
During each session, you will have a chance to meet many of your peers and build relationships within the community.
* All virtual event days will be recorded and available for replay in the learning management system.


Choose Between Two Orientation Dates:
Tuesday, September 7, 2021 10:30am-11:30pm PST / 1:30-2:30pm EST
OR
Wednesday, September 8, 2021 4:00pm-5:00pm PST / 7:00-8:00pm EST


Opening Week:
Tuesday, September 21, 2021
Sessions are weekly on Tuesdays from 10:30am-12:00pm PST / 1:30-3:00pm EST
Session 1: September 21

Session 2: September 28

Session 3: October 5

Session 4: October 12

Session 5: October 19

Session 6: October 26

AMA Post Session 6: 12-12:30PST / 3-3:30 EST

Session 7: November 2

Session 8: November 9

Session 9: November 16

AMA Post Session 9: 12-12:30PST / 3-3:30 EST

Session 10: November 30

Session 11: December 7

Session 12: December 14

Graduation Session: December 17
What Makes EQ Certification Training Different?
Low Student-to-Teacher Ratio
Our student-to-teacher ratio and small personalized classes are two of the features that make our EQ Certification Training unique. Training cohorts include anywhere from 15 to 25 trainees and we incorporate learning triads and breakout rooms to support an immersive learning experience. 
We're With You Every Step of The Way
Our team is here to support you from day one. Through email, phone, and chat support, we're here to provide you personalized assistance and dedicated instruction to ensure your experience is rewarding. 
A Rich Learning Environment
EQ certification training cohorts consist of Certified Practitioners that are experienced with the EQ Profile and are returning for a refresher, new trainees getting to know the EQ Profile and Master Certified Practitioners who have extensive experience in EQ Profile interpretations. This spectrum of experience creates a rich learning environment for all trainees.
Hands-on Guidance Using the EQ Profile
We all know the saying: practice, practice, practice. And neuroscience proves this is true. For this reason, hands-on and guided practice with the EQ Profile is incorporated heavily into this program. You will receive a free EQ Profile and we will guide you through facilitating it with a client. 
A Balance of Interactive and Engaging Experiences
Using a strategic combination of live sessions, Q&A, interactive exercises, reflection, and breakout rooms, you'll be transported into a meaningful and connected experience that will continue with you long after our 12-week journey.
What Is The Tuition?
Pay-In-Full:
A single payment of:
Early Bird: $2,199

Standard: $2,399

Late: $2,599
Payment Plan
3 easy monthly payments of: 
Early Bird: $733 (Total $2,199)

Standard: $799.66 (Total $2,398.98)

Late: $866.33 (Total $2,599)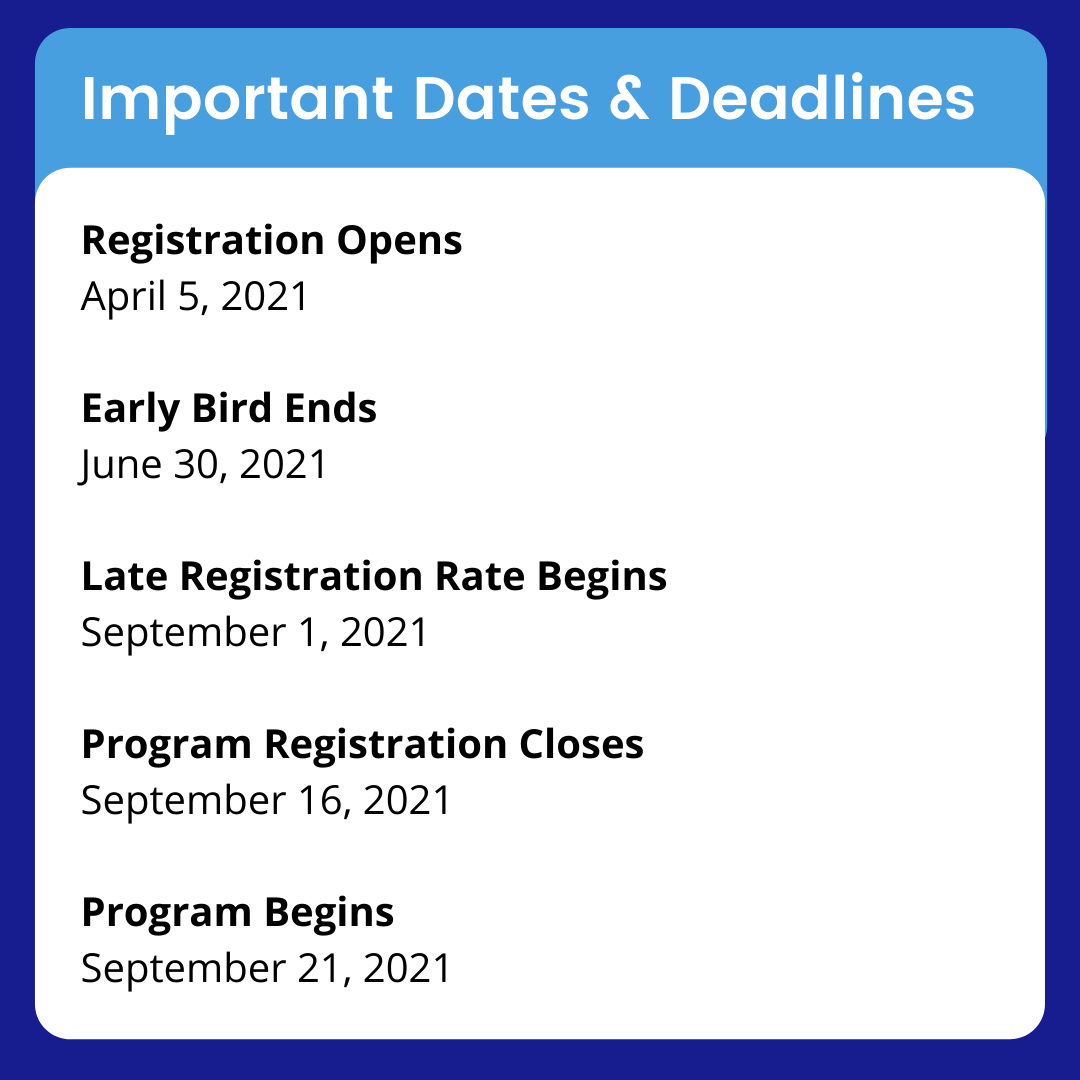 Are you a Certified Practitioner returning for a refresher?
Click here to learn more about refresher training and tuition.
The EQ Certification Training is a substantial investment. It is.
So how do you earn it back?
Here are 3 ways coaches who've attended this program have achieved a return on their training investment.
#1: Current clients extend their coaching engagements. Because our certified practitioners are able to go beneath the surface and get to the heart of their clients' experience, their clients feel seen and experience life-changing awarenesses. Then, they want to continue to work, using those awarenesses to create shifts in their lives and they want to do that with the coaches who helped them see it.  
#2: New clients are attracted by the idea of working at the core of their experience with a coach who can see it and help them access it. Our certified practitioners learn a new, more articulate language to describe their client's internal landscape, which is at the core of how they relate to their life. Prospects are attracted by the possibility of creating change from the inside out.  
#3: Coaching clients refer their coach to work with their teams.  Certified Practitioners are easily able to move from working with a leader, to working with the leader's team, securing even more stable, impactful and lucrative work. Once a leader has experienced the impact of seeing (on paper) what they couldn't see about themselves, they want that for the team, to see what's hidden beneath the surface and impacting their performance.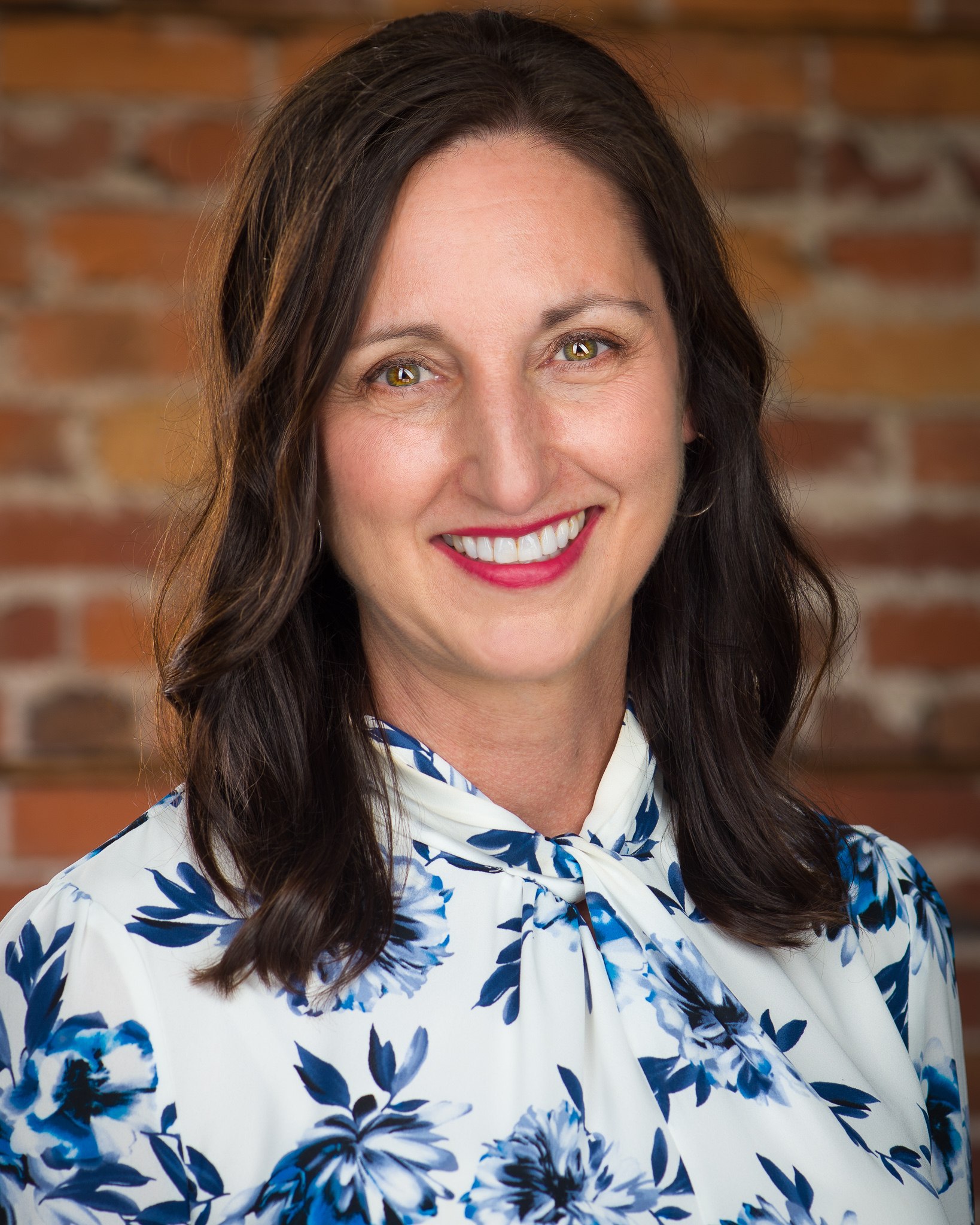 Your Instructor
About Alison Whitmire
Alison Whitmire is the President of Learning in Action (LIA), a company committed to healing the divide within and between people. We believe we can become divided from our divine essence (and similarly divided from others) in ways we don't know and can't see. We aim to heal the divide through the cultivation of loving awareness for ourselves, others and the world.
Alison is an authority in Emotional and Relational Intelligence, a Professional Certified Coach, a Master EQ Practitioner and a Certified Narrative Coach. She has thousands of hours of experience coaching entrepreneurs, CEOs and business owners. She is certified as a 200 RYT Yoga Teacher and is a Mindfulness Meditation Teacher. Alison is a TEDx speaker and a 3 time TEDx Conference organizer.
About Learning In Action
Learning in Action is committed to healing the divide within and between people. Healing the divide within and between is the work that connects the world. Healing our dividedness from our essence will heal the dividedness between us. We dream of a world in which when one of us hurts, we all feel it. And we run to the aid of the other just as we would to our own. We envision a world in which there is a realization that we are separate and connected and ONE.
We do this work by providing coaches, consultants, OD professionals, and other change agents with the tools and resources to capture what goes on inside each of us in an interpersonal conflict. 
We believe we don't have to live out the "default settings" created by those in our past when we had no choice of our own. We can live a life of conscious choice supported by new awareness.
Frequently Asked Questions
How big will the training cohort be?
Our student-to-teacher ratio and small personalized classes are some of the features that make our EQ Certification Training unique. Training cohorts include anywhere from 15 to 25 trainees and we incorporate learning triads and breakout rooms to support an immersive learning experience. Live sessions are facilitated by Alison Whitmire, President of Learning In Action, and supported by Master EQ Practitioners who facilitate breakout sessions.
Can I take the EQ Profile before enrolling in the program?
Yes! We highly encourage you to experience the EQ Profile first and it's part of our enrollment process. This will give you visibility into your own internal landscape under stress. You'll receive your EQ Profile results as well as a 60-minute interpretation and discussion of your results with one of our Certified Master Practitioners. By taking the EQ Profile prior to training, you will begin to explore your own default patterns under stress, which is your first step in understanding the EQ Profile in its entirety.
Is now the time to focus on relational and emotional intelligence? Is there anything new for me to learn?
In times of challenge and uncertainty, we are more likely to revert to our protective patterns of thinking, wanting, or feeling that, ironically, don't support us in dealing with the stress of the situation. And to adapt and change effectively, especially during uncertain times, we need to be aware of our default ways of being and gain a sense of different, more present choices available to us. Your ability to do just that for your clients would be simply invaluable to them. With deeper self-awareness and knowledge, you can bring your clients, they can ensure their patterns and related narratives are not blocking their ability to cope and make meaning of their lives.
Is this entire course virtual and/or online?
Yes, each session in this course is entirely virtual, conducted via video conference on Zoom. The cohorts are intentionally kept small for optimal interaction and a personalized experience. And, you can learn in the ease, comfort, and convenience of wherever you are.
Are the video training sessions in this course recorded?
All 12 training sessions are recorded for your convenience. You'll have unlimited access to view and listen to each recorded session, whenever and however many times you'd like.
What if I can't attend all the scheduled training sessions?
Although we encourage attendance at all live sessions for best learning and interaction, we understand that you may have other commitments during scheduled training sessions. Each session is recorded so you'll always be able to keep up with the class. If you are unable to attend, you'll be asked to review the recorded session and provide your thoughts, comments, and takeaways prior to the next virtual training session.
How long do I have access to the course?
After enrolling, you have unlimited, lifetime access to this program and all of its materials across any and all devices you own.
Will there be an opportunity to network with other professionals like me?
Yes! Our training sessions are interactive and designed for you to get to know the other attendees. We also encourage trainees to join live sessions early and/or stay after for an opportunity to chat, ask questions, and network. 
What happens if I need to cancel or reschedule?
If you need to cancel or reschedule, contact us by email or live chat. Refunds are not available, and we're happy to apply your paid registration fee to a comparable future training session of your choice.
Are ICF CCEs available for completing EQ Profile Certification?
YES! The EQ Certification Training is an International Coaching Federation accredited program and upon completion, you'll earn ICF CCEUs. CCEUs will be confirmed as we near the enrollment date.
Is there a payment plan?
Yes, the cost of the training is divided into your choice of two or three equal payments that will be automatically charged to your credit card each month. You may attend the training while enrolled in the payment plan, but you will not receive your certification until the full cost of the training has been paid.
Can I encourage a colleague to register? If so, what is their cost to attend?
Yes, we encourage you to invite colleagues who would also benefit from being certified in using the EQ Profile with their clients or within your organization. If three or more colleagues register together, you will each receive a 20% discount off of the full training cost. Contact us for more information and to receive a group discount code. You can also refer friends and colleagues and earn commission by joining our EQ Certification referral partner program. Learn more here.
QUESTIONS?
We are here for you! Email us at [email protected]
Are you a Certified Practitioner returning for a refresher?
Click here to learn more about refresher training and tuition.
Check your inbox to confirm your email