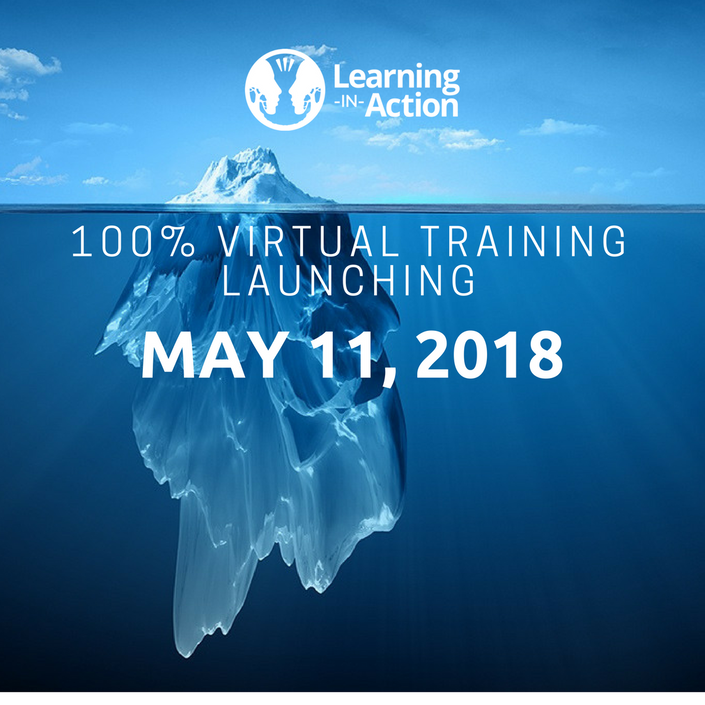 May 11th, 2018 - 100% Virtual Training EQ Profile Certification Training
Discover How to Uncover Your Client's Hidden Patterns, Deepen Your Client Relationships, and Help Your Clients Achieve Their Goals Faster
Watch Promo
Enroll in Course
Are You Interested in Going Deeper Faster with Clients and Helping Them Break Through in Weeks Instead Of Months?

Join Us for our 100% Virtual Training Course To Become A Certified EQ Practitioner and Learn How to Uncover the Hidden Patterns that Maybe Blocking Your Clients from Achieving Their Goals!
Launching May 11th, here are the dates/times of all sessions:
Session 1: 5/11 1:30 - 3:30PM EST
Session 2: 5/18 1:30 - 3:30PM EST
Session 3: 5/24 1:30 - 3:30PM EST
Session 4: 6/1 1:30 - 3:30PM EST
Session 5: 6/12 1:30 - 3:30PM EST
Session 6: 6/21 1:30 - 3:30PM EST or 6/22 1:30 - 3:30PM EST
Session 7: 6/29 1:30 - 3:30PM EST
Session 8: 7/6 1:30 - 3:30PM EST
From: Alison Whitmire, P.C.C.
Date: Thursday, 11:21 a.m.
Dear Friend,
Have you been dreaming about you can accelerate your clients' progress? How you can reveal to your client the unconscious patterns that are blocking the path to achieving their goals?
... Yet, despite your best intentions, getting in touch with the hidden part of your clients is just out of reach?
Does it seem like, no matter HOW many sessions you have with a client, the questions you ask, the motivations you examine, or the action plans you create, you still can't see what's going on beneath their surface? Do you find yourself doubting how much you're truly able to help them
You're not alone.
Not being able to quickly get beneath the surface with your client doesn't mean you are bad at what you do.
The truth is, learning how to go deeper faster is pretty much impossible without the proper training and tools.
Hello, my name is Alison Whitmire, President of Learning in Action.
I've been enjoying how much my work with clients has changed since paying more attention to the methods and tools I use as a coach.
If you're concerned about your clients...
Blaming yourself for their lack of progress...
Feeling like your sessions aren't as productive as they could be....
You're not alone. There's just so MUCH to know and understand.

Believe me, I get it!
Not that long ago, I faced the same situation you are in now: dreaming of digging beneath the surface and having the ability to see inside my client and divine what's blocking them, but stuck at square one...
Now, however, you can attain the ability to help your clients bust through the internal obstacles that are keeping them stuck in their patterns and help accelerate their progress towards their goals and dreams.
Instead of struggling to find ways to help them see how they are getting in their own way, you can give your clients visibility to their internal obstacles and help them overcome them to achieve their desires.
That's why I want to let you know about an exclusive, 100% virtual training and certification event that will transform the way you connect and dive deep with your clients.

During your Virtual EQ Profile Certification training, you'll discover a new, practical, and implementable definition of emotional intelligence.
You'll experience in real time how the capacity for emotional intelligence is measured by the Learning In Action flagship instrument, the EQ in Action Profile.
You'll learn exactly what the EQ Profile measures, what it reveals about us, why it is so important, and how you can strategically use it to go deeper, faster with your clients.
The EQ Profile Certification Training is so much more than a training...
These calls are designed to help you develop and refine your understanding of the internal world of your clients and how you can better understand it using the EQ Profile.
During the entire certification process, our team will guide and support you in learning to use EQ profile in your own practice, so you can start detecting your clients' hidden patterns.
We immerse you in the language of the internal experience, the understanding of your own EQ Profile results, and the interpretation of the EQ Profile.
We continue to support you through the virtual sessions, guiding you through how to use it in your work with clients, and even coaching you through your first use of the EQ Profile with a client or prospect.
Here's How You'll Be Prepared Prior to Training:
Prior to your training, you'll experience the EQ Profile for yourself, getting visibility to your own internal landscape under stress.
You'll receive your EQ Profile results as well as a 90-minute interpretation and discussion of your results with one of our Certified Master Practitioners.
By taking the EQ Profile prior to training, you will begin to explore you own default patterns under stress, which is your first step in understanding the EQ Profile in its entirety.
To further prepare for your EQ certification journey ahead, you will receive preparation materials via email, including readings, videos, and guides to jump start your learning.
Virtual Training Calls 1-4


We will cover the following items:
1. You'll engage in a series of interactive exercises with the intention of connecting you with your internal experience under stress and helping you to understand the EQ Profile by examining your own internal experience and your own EQ Profile results.
2. You'll begin to understand the uniqueness of clients' internal experiences and how every EQ Profile is completely unique.
3. We'll share with you the language of the internal experience, the information and gifts of each emotion, and how to divine your client's implicit Ladder of Inference as revealed by the EQ Profile.
4. We'll guide you through what the EQ Profile specifically measures and why each item is so important.
Virtual Training Calls 5-8
We will cover the following items:
1. You'll engage in pattern interpretation, which is understanding the pattern of thinking, feeling, wanting and believing that is reflected in your clients EQ Profile

2. You'll be able to playfully interact with games to help you use your newly acquired language skills to describe the inner landscape that is revealed by your clients EQ Profile
3. We'll support you in demonstrating your newfound understanding by partnering with other learners to interpret their patterns as presented in the EQ Profile and further solidify your language skills.
4. Support you in the implementation of the EQ Profile in your work with clients, helping you present it to clients, and integrate it into your current offerings
5. Assist you in taking the EQ Profile on a test drive with a client, galvanizing the support of LIA staff and your cohort, to enhance your learning and ensure your success.

As I built my practice, I was fortunate enough to be introduced to an instrument that was already being used by hundreds of other professionals to go deeper with their clients, and they were enjoying the MANY rewards that came with it!
That instrument was the EQ Profile: an assessment that helps coaches to develop deeper relationships with their clients.
This assessment provides a panoramic view of the vulnerable inner world of the client that both coach and client can observe together with objectivity, acceptance, and non-judgment.
I jumped at the chance to become certified in using this tool, and when I did, both my life and my coaching changed forever.
For the first time ever, I learned what my trigger response to stress actually looked like.
And I could see how my non-conscious patterns were contributing to the conflicts in my life and bleeding over into my coaching.
Empowered with conscious awareness of my patterns, I now can make choices, particularly under stress, that allow me to be the person and the coach I can be proud to be.
While it changed everything for me personally, and the impact it had on my clients was priceless... After using what I'd learned from the training with them, they were able to:
Clearly and accurately notice and name their emotions...
Understand the gift of each of their emotions and the role they play in their decision making...
Spot when their patterns were showing up in their interactions with colleagues...
Have a deeper understanding and awareness of themselves that enabled them to be more of who they wanted to be and do more of what they wanted to do...

The EQ in Action Profile gives you everything you need to have deeper and more meaningful interactions with your clients.
In eight virtual sessions, you can successfully learn how to use the EQ in Action Profile to create more awareness for your clients and help them see how they can get in their own way.

After gaining your certification, you'll be able to help clients create a path to achieving their desired outcomes all while enhancing your long-term relationship and expanding the value you provide in each and every session.
Now it's time for you to gain access to this valuable knowledge and take advantage of the EQ in Action Profile.
This certification event is designed specifically to ensure everyone has a full grasp of the profile and how to use it best with clients.

This is an opportunity for you to learn how to add more value to every client interaction and help your clients accelerate their progress!
If you're still on the fence, allow me to ask you a few questions:
Do you have clients that are stuck or progressing slowly?
...And nothing you do seems to help them move past what's blocking them?
Do you have clients that seem disconnected or unmotivated?
Is it getting harder and harder to engage them during your sessions?
Does any of that sound familiar?
By achieving certification with the EQ in Action Profile, you can help create a shift in your client that they'll experience immediately.
You won't have to waste time trying to penetrate your client's carefully crafted veneer and you'll be able to uncover what's blocking their progress together, instead of having to point it out to them.
Your clients' path to achieving their goals will be clearer and they'll have more awareness and more choices than they knew they had available to them.

Why Should I Be the One to Show You How to Help Your Clients Go Deeper Faster?
Now, just in case you think that my success with the EQ in Action Profile is simply due to luck, and the path I've taken can't possibly work for you or anyone else, let me assure you...
We've already shown hundreds of people the step-by-step process to get instant insights on their client's hidden patterns. And now they're going deeper faster with clients while enjoying having a more valuable skill set and a more rewarding client relationship.
But don't just take my word for it.

Here are 5 testimonials from professionals just like you, who were trying on their own -- without success – to create stronger connections with their clients, but then had a complete turnaround after learning how to use and interpret the EQ in Action Profile.
"It brings depth of understanding and focused power for individual and team development..."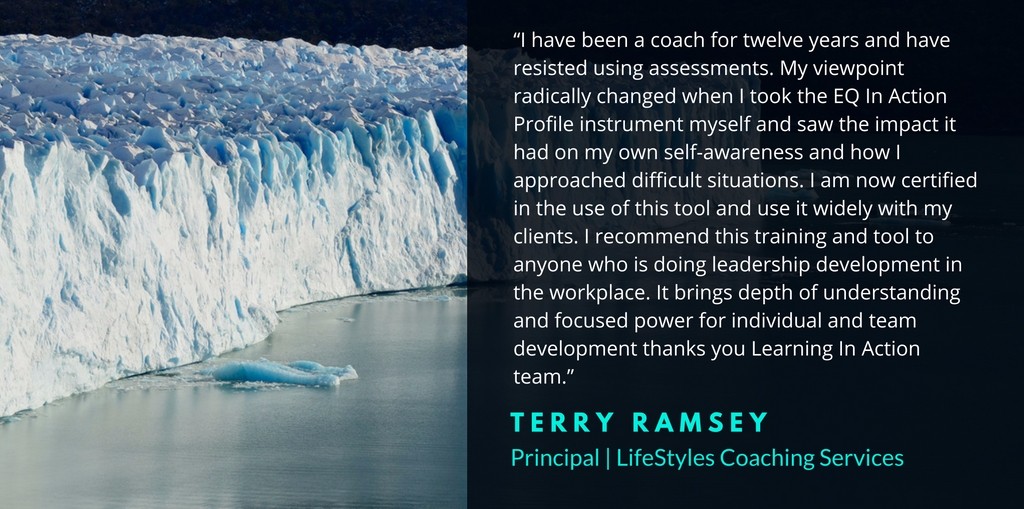 "Clients have often had transformative breakthroughs..."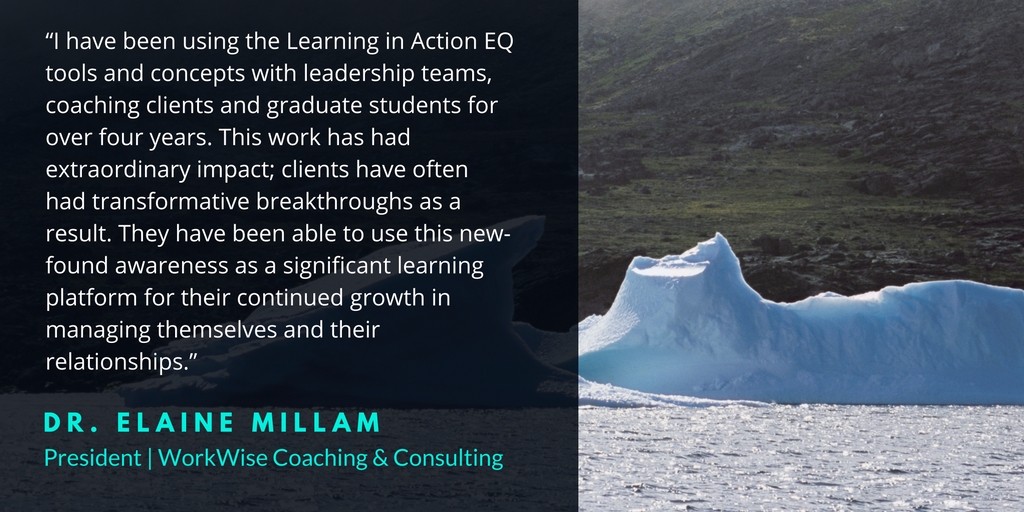 "If you truly want to look into the mirror of self-reflection... there is absolutely no better way"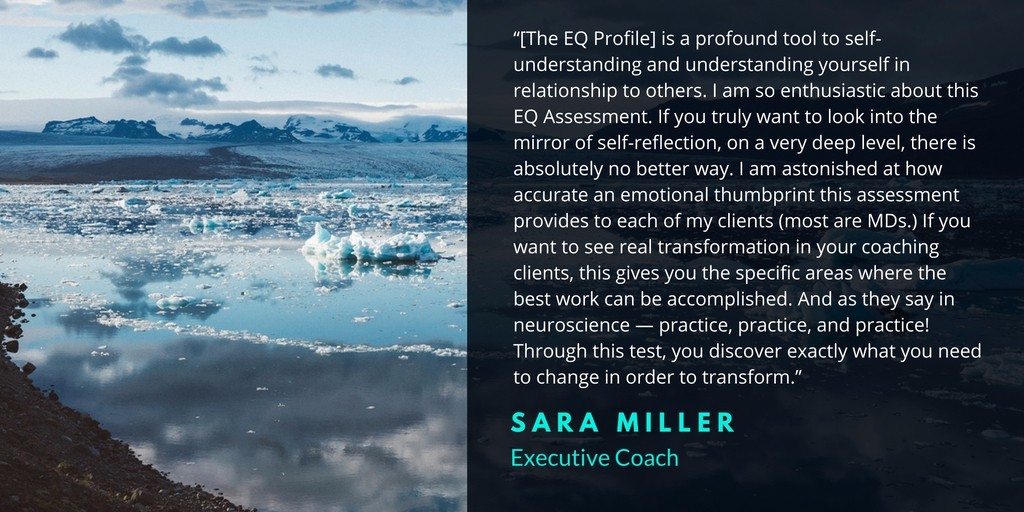 "Thank you, LIA..."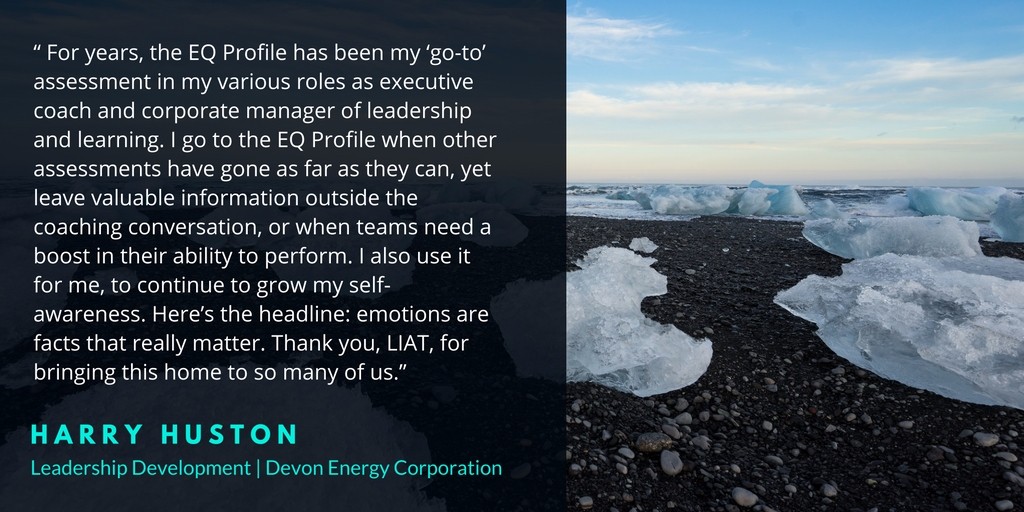 "Helps identify the client's issue immediately so both of us can get to work..."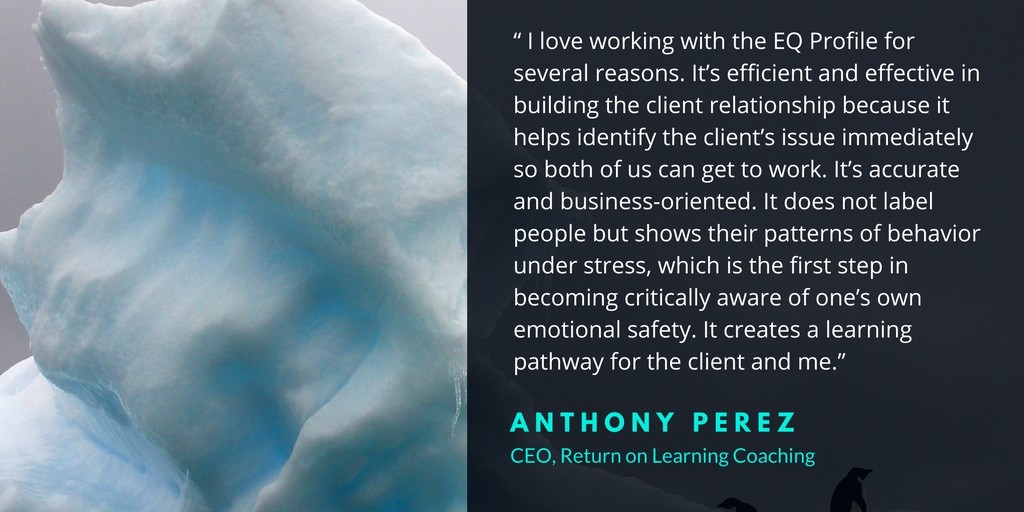 "The EQ in Action Profile pinpoints areas for developmental practice, self-awareness, a willingness to look deeper into themselves..."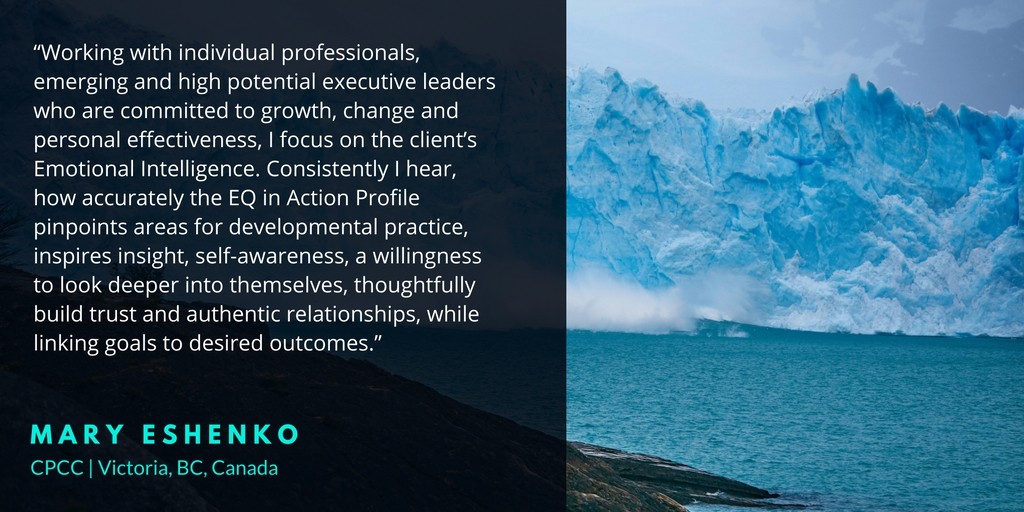 "Like nothing else I've ever used before..."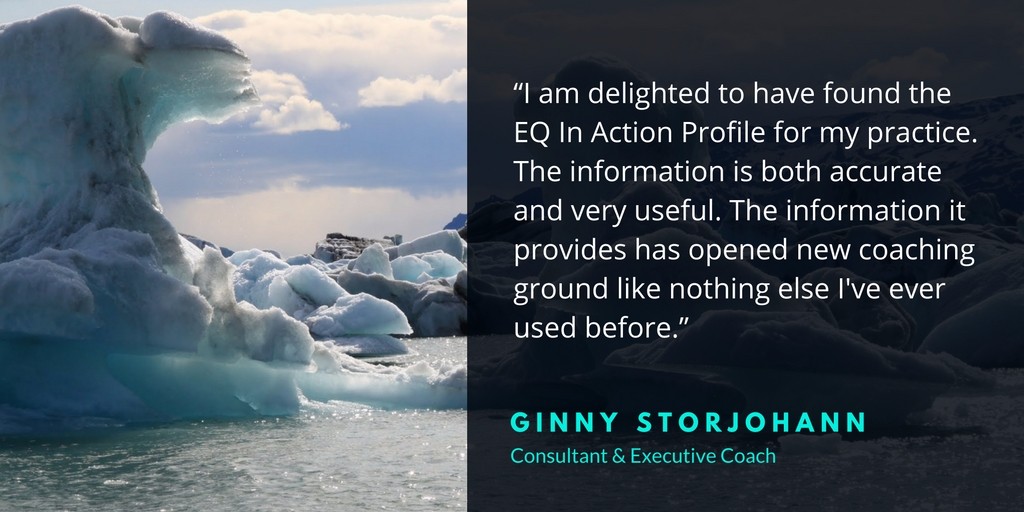 "Just wanted to say thank you..."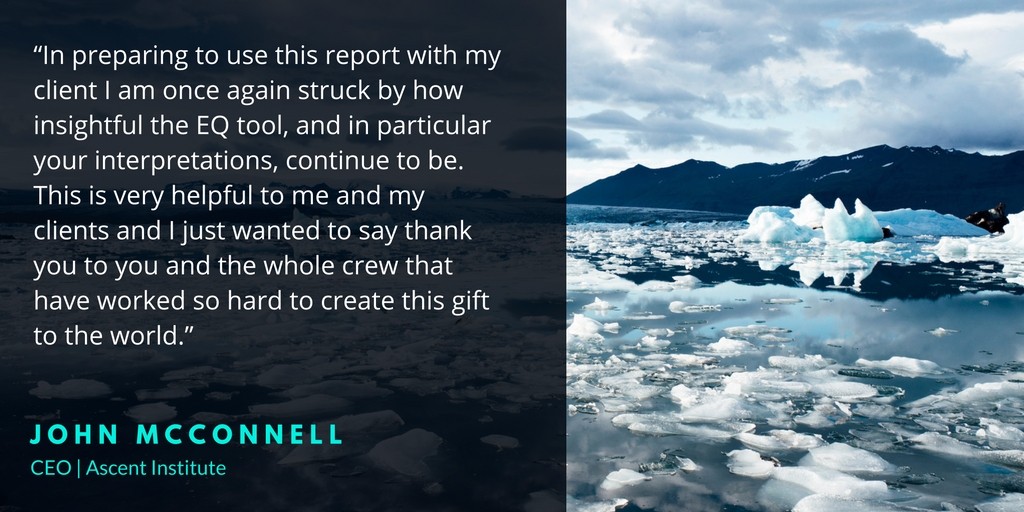 Course Curriculum
Welcome to Training!
Available in days
days after you enroll
Virtual Session Support Materials
Available in days
days after you enroll
Frequently Asked Questions
Is there follow-up after to help keep me on track for certification?
Yes, we'll have 6 follow up calls with you once the event is over. These calls are designed to walk you through doing your use of the EQ Profile with a client as well as the final steps required to achieve your status as a Learning in Action EQ Practitioner. You will receive a separate email invitation to attend each call, along with an agenda and pre-work. Each call will be recorded for your convenience.
Can I bring a friend or business partner? If so, what is their cost to attend?
Yes, you can bring a business partner with you to the live event. You can apply a 35% discount off the regular registration fee for additional members in your group. Please email
[email protected]
to obtain your discount code.
Is there a payment plan?
We do not offer a payment plan for registration fees at this time.
Am I going to have the opportunity to network with other professionals like me?
Yes! The training sessions are very interactive and designed to get you to know the other attendees. You will also have the opportunity to network during meal breaks.
Are meals included?
Dinner the evening before the training is pay as you go. Breakfast and lunch for the live 2 day training in Seattle is included in your investment.
What happens if I need to cancel or reschedule?
If you need to cancel or reschedule, you can contact us at
[email protected]
to let us know of your plans. While we don't allow for refunds, we can apply your registration fee to a future training session.
I can't make the trip to Seattle. Can I obtain my Certification Virtually?
Yes! To learn more and enroll in our next Virtual Certification class, which kicks off Nov. 9th, visit here: http://learning-in-action.teachable.com/p/eqprofile-2daytraining-virtual-november
Are ICF CCE's available for completing certification?
YES. 36.25 ICF CCE's (23.2 Resource Development and 13.05 Core Competencies)
Your Instructor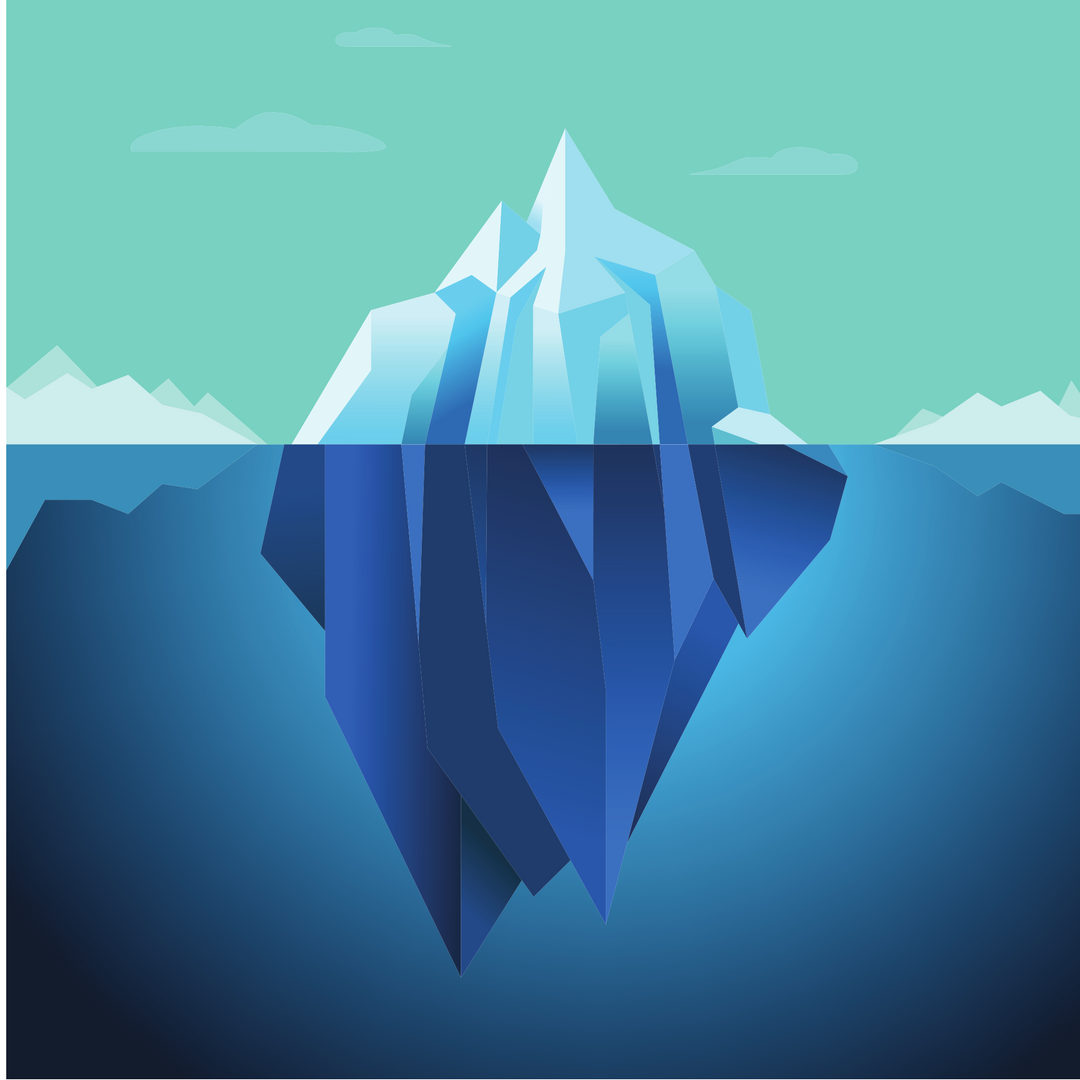 Learning In Action offers coaches, individuals, teams, and organizations effective tools and methods for enhancing Emotional Intelligence in relationship, real-time. We primarily serve leadership development consultants, executive and life coaches, trainers, educators, and leaders who understand a key role they play is in developing individuals and teams to be their best.
Our assessment tools, publications, and consulting / training programs are used throughout the world by practitioners in their coaching, consulting, and team development work, plus in leadership development programs and graduate education in leadership and management