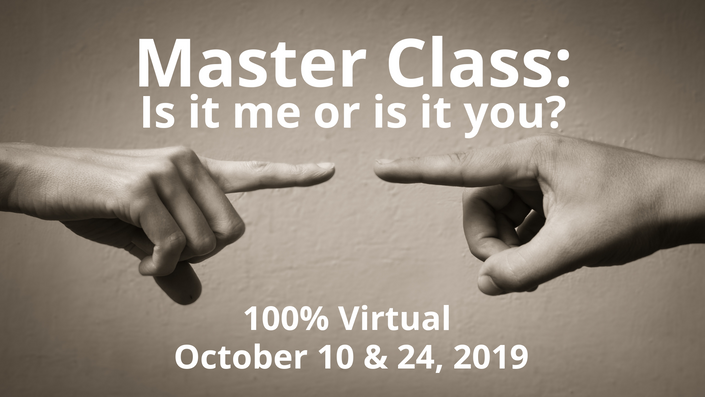 Master Class: Is it me or is it you?
October 10 & 24, 2019
Master Class - Is it me or is it you? - Responsibility and Fault in Conflict

Important Details:
Class Format: Two 90-minute virtual video sessions
Location/Dates: Session 1 - Thursday, October 10th, from 11:00 am - 12:30 pm EST AND Session 2 - Thursday, October 24th, from 10:30 am - 12:00 pm EST.
Price: $99

Note: All fees are non-refundable.
Is it me or is it you? How we answer this question in the midst of an interpersonal conflict is at the heart of emotional and relational intelligence. Whether we realize it not, each of us has a default setting, often resulting from our earliest relationships, as to where we look for responsibility during a conflict and where we point the finger of fault. Understanding our default setting is the first step in enhancing our relationships.

In this Master Class, we'll explore how our default patterns tend to impact our relationships (including our coaching relationships) and how to separate and clarify "What's about me" and What's about you" in an interpersonal conflict.
During this Master Class, we will explore:
Self/Other orientation, what it is and how it's the single most significant dimension of our internal experience
How Self/Other orientation relates to finger pointing
The relationship between taking responsibility for an interpersonal conflict and taking the blame
How we can know our own Self/Other orientation
How our Self/Other orientation can show up in our coaching.
Participants will leave with:
Clarity about what self/other orientation is and:

How it shows up in conflict
How to discern what someone's orientation is (just by observing their language)

Understanding of how we can coach clients with either orientation into better balance
Clarity about our own self/other orientation and:

How we can spot it showing up in us
How we are likely to see it show up in our coaching
Your Instructor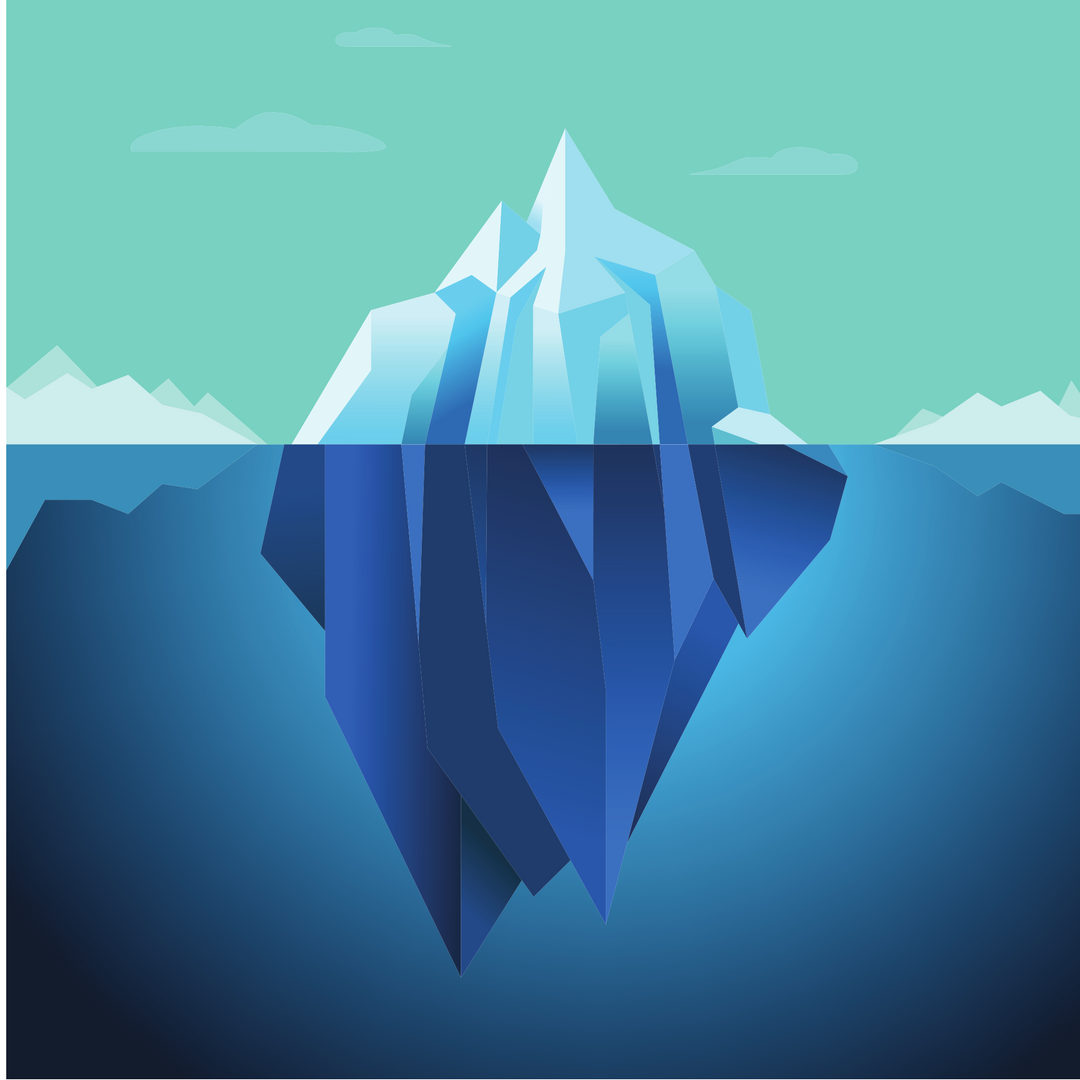 Learning In Action offers coaches, individuals, teams, and organizations effective tools and methods for enhancing Emotional Intelligence in relationship, real-time. We primarily serve leadership development consultants, executive and life coaches, trainers, educators, and leaders who understand a key role they play is in developing individuals and teams to be their best.
Our assessment tools, publications, and consulting / training programs are used throughout the world by practitioners in their coaching, consulting, and team development work, plus in leadership development programs and graduate education in leadership and management
Frequently Asked Questions
Can I bring a colleague? If so, what is their cost to attend?
Yes! We encourage you to invite colleagues who would also benefit from this master class. Unfortunately, we're not able to offer discounts due to the nature of the event and the value offered.
What happens if I need to cancel?
If you need to cancel, contact us at
[email protected]
Unfortunately, refunds aren't available.
Are ICF CCEs available for attending this master course?
Unfortunately, CCEs are not available at this time.