We are living through uniquely disruptive times.  We have experienced monumental change and unforeseen obstacles to many of our plans and goals.  As coaches, our role in the world to create clarity and intention has never been more important or more necessary.
Amidst such disturbances, our clients often come to coaching triggered, stressed, and reactive.  They can become merged with their distressing experience, unable to separate from it and access their Higher Self.  When that happens, our coaching can practically bounce off our client's reactions and defenses and can land on barren soil.   
Yet, when we introduce even the simplest of mindfulness techniques, our clients can begin to separate a bit from their experience, getting enough distance to provide some perspective on their situation and gain access to a wiser, more centered Self.
In situations like these, mindfulness can do what coaching alone can't.  Mindfulness can create the conditions that allow the coaching to gain purchase with the client.
Integrating mindfulness into our coaching can support our clients in accessing their innate capacity to be "creative and resourceful and whole" versus "triggered stressed and reactive".
An Invitation To...
Coaches
Consultants
Leadership Development Professionals
Organizational Development Professionals
and Corporate Executives
To join the Mindful Coaching Certification program and help your clients access their Whole Self.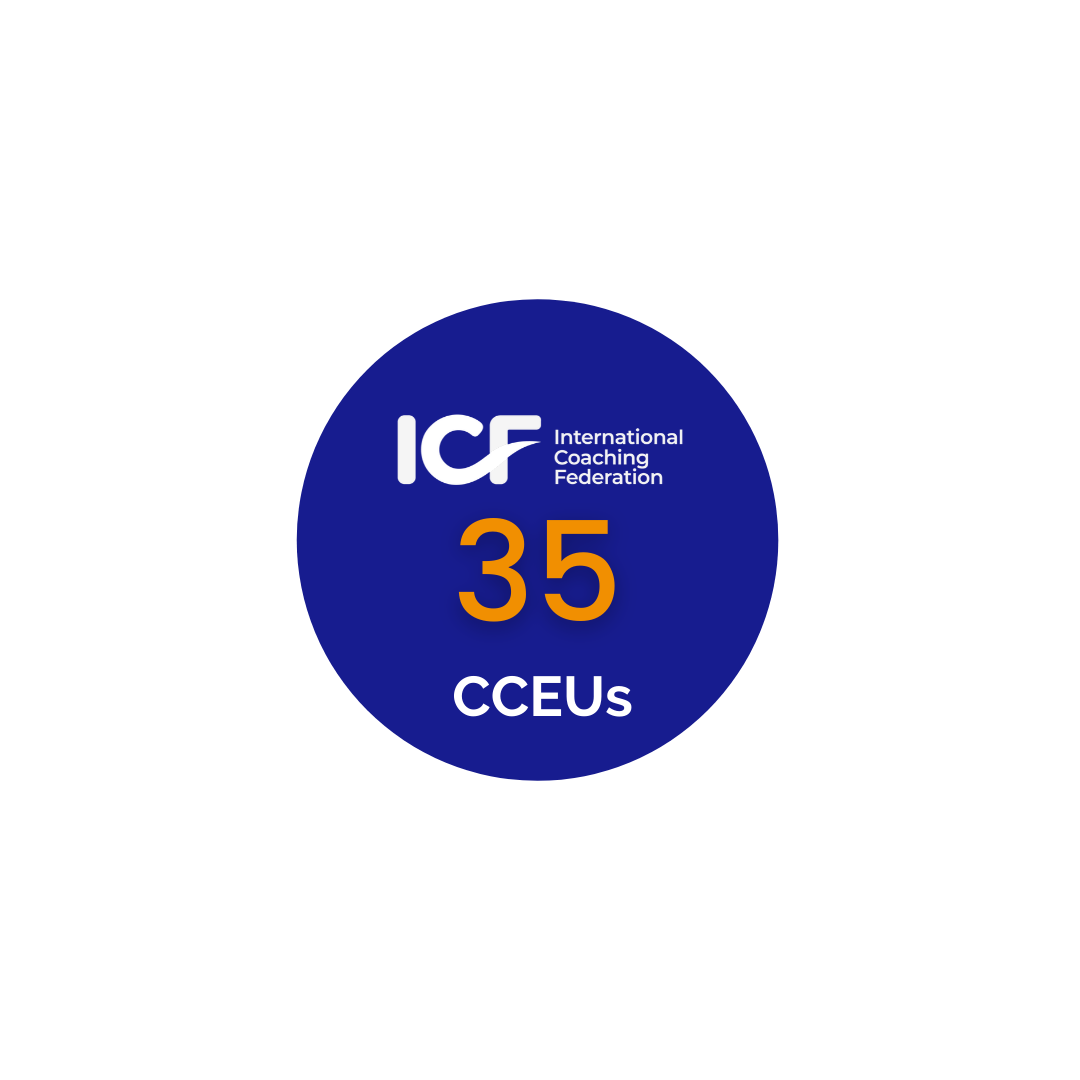 The Mindful Coaching Certification course is only for people who are already trained as and/or working as a coach, or people working in related fields like consulting, organizational development, and corporate executives with coaching experience.
While Mindful Coaching trains coaches to integrate mindfulness into their coaching, it is not a course to train people who are not coaches to be coaches.  That said no previous experience with mindfulness or meditation is required. 
Students will learn during the course anything they'd need to know to integrate mindfulness techniques into their coaching session.  Finally, while students will learn about mindfulness and mindfulness techniques, this is not a course to train people to become mindfulness or meditation teachers.
Mindful Coaching Certification is a live, 12 week, experiential program to train coaches in the use of mindfulness techniques and practices to support their clients in accessing more of their Self.  Students will experience firsthand a wide variety of mindfulness techniques, each used with a specific intention to support their client's mindfulness, self-expression, and connection with Self and others.  
This will be the first time that we are offering this course and so we are considering this a "Beta" program.  What that means is that we'll be figuring out some of it as we go, learning and co-creating it with you.  As the inaugural students for this course, you'll not only have the opportunity to influence the direction of the course, you'll also be receiving a discount from our normal pricing.  
As a Certified Mindful Coach, you will:
Be able to identify when your client isn't accessing their creativity, resourcefulness and wholeness and isn't fully available for the coaching

Have a broad toolkit of mindfulness techniques to use with your clients, depending upon the challenge they are experiencing, to support them in accessing more of themselves

Know what mindfulness techniques to use with clients as well as when and how to use them so that they become an extension of the coaching work itself

Have meditation scripts you can use with clients in real-time or record them for clients to use and work with between coaching sessions

Know how to develop and maintain your own mindfulness practice

Know how to prepare your Self to be most present and available for your clients and their coaching sessions
What You Can Expect 
Mindfulness Coaching Curriculum
The Mindful Coach Training is a live, highly interactive, and experiential 12-week experience presenting ...
Session 1
What is Mindfulness
We'll explore the definition of mindfulness, its benefits, how to practice mindfulness and mindfulness meditation, principles of mindfulness, starting a mindfulness practice, and common challenges with meditation.
Session 2
Why and How to Integrate Mindfulness Into Coaching
In session two, you'll learn why mindfulness needs to be integrated into coaching, what's going on in the brain of your clients, how to introduce mindfulness and mindfulness techniques to your clients, and you'll gain a broader view of the client's agenda and the coach's process.
Session 3
Engaging the Witness, Observer, and Self
Here, you'll learn the purpose of mindfulness, how it helps us with Subject/Object, I/me relationships, how it fits with coaching, the FEEL model, and how to coach the client's "Self" rather than their "parts."
Session 4
Mindful Coach and Mindful Coaching
In session four, we'll explore the impact of mindfulness on the coach and her coaching, how to prepare for coaching, and how to stay mindful during coaching and after coaching. We'll also dive into how to coach our clients' "relationship with" and what it means to be present, or having a mindful stance as a coach.
Session 5
Introducing Mindfulness and Mindful Leadership to Clients
In session five, you'll learn what Mindful Leadership is as well as the principles of mindful leadership and how to introduce them to your clients.
Session 6
Mindful Leadership
In session six, you'll learn mindfulness techniques to support your clients in being a mindful leader including cultivating positivity, intentionality and gratitude, seeing the goodness, and mindful habits they can practice.
Session 7 & 8
Mindful Journey of Becoming
In these two sessions, we'll begin to explore mindfulness techniques to support your client's self-expression; their becoming. You'll discover how to connect your clients with their deepest longing and their inner guru. You'll also learn to work with clients through self-limiting beliefs. Through these mindfulness techniques, you will also learn how to support your client in letting go, move through fear and access their Higher Self.
Session 9 & 10
Mindful Journey of Belonging
In these next two sessions, we'll explore mindfulness techniques that support your client's connection and belonging. You'll learn mindfulness techniques to support your clients in working through anger, letting go of judgment and blame, and developing empathy and compassion. You'll also learn to support your clients in forgiveness and compassion for others, and Lovingkindness for all.
Session 11
Obstacles to Integrating Mindfulness and Overcoming Them
In session 11, we'll begin to understand the obstacles within the coach and within the client when integrating mindfulness and how to overcome them. You'll engage in real-time practice with your cohort. 
Session 12
Integrating Mindfulness into Coaching
Similar to session 11, in session 12, you'll engage in hands-on and interactive practice to learn how to integrate mindfulness in coaching in real-time.
Throughout the 12 sessions, you'll experience live training, self-paced explorations, and personalized experiences that allow you to build relationships through breakouts and learning triads.
You'll Also Receive:
35 ICF CCEUs (21 Core Competency and 14 Resource Development)

Certification as a Mindful Coach

A certificate of completion, Mindful Coach Certification badge, and a social media kit for you to share your expertise and accomplishment!
How is This Program Organized?
During the program, you will experience:
12 "like-in-person" live sessions with Alison Whitmire, President of Learning In Action — these sessions are the central hub of your training, where you can be present in real-time with Alison, and your peers for learning and connection. Unlimited access to recorded sessions can be accessed if you can't attend in person. The sessions are held weekly on live Zoom-hosted calls.  
On-Demand video, resources, and reflection exercises —an in-depth, cutting-edge curriculum designed and taught by Alison Whitmire accessible in the learning portal to learn and reflect on your own time.
Individual, group, and partner sessions —learning triads and breakout sessions to help address your personal questions, growth areas, and opportunities to connect with your peers for feedback and support.
Schedule of Live Sessions 
During each session, you will have a chance to meet many of your peers and build relationships within the community.
* All virtual event days will be recorded and available for replay in the learning management system.
Opening Week:
Wednesday, September 15, 2021
Sessions are weekly on Wednesdays from 10:30am-12:00pm PST / 1:30-3:00pm EST
Session 1: September 15

Session 2: September 22

Session 3: September 29

Session 4: October 6

Session 5: October 13

Session 6: October 20

Session 7: October 27

Session 8: November 3

Session 9: November 10

Session 10: November 17

Session 11: December 1

Session 12: December 8

Graduation Session: December 15
What Makes the Mindfulness In Coaching Training Unique?
Low Student-to-Teacher Ratio
Our student-to-teacher ratio and small personalized classes are two of the features that make our training programs unique. Training cohorts are typically 15 to 30 trainees and we incorporate learning triads and breakout rooms to support an immersive learning experience. 
We're With You Every Step of The Way
Our team is here to support you from day one. Through email, phone, and chat support, we're here to provide you personalized assistance and dedicated instruction to ensure your experience is rewarding. 
Hands-on Guidance Using Mindfulness Techniques
We all know the saying: practice, practice, practice. And neuroscience proves this is true. For this reason, hands-on and guided practice with mindfulness techniques is incorporated heavily into this program. Our team is here to guide you through facilitating mindfulness meditation with your clients.
A Balance of Interactive and Engaging Experiences
Using a strategic combination of live sessions, Q&A, interactive exercises, reflection, and breakout rooms, you'll be transported into a meaningful and connected experience that will continue with you long after our 12-week journey.
What Is The Tuition?


Pay-In-Full
A single payment of:
$1,699


Payment Plan
3 easy monthly payments of: 
$566.33 (Total $1,698.99)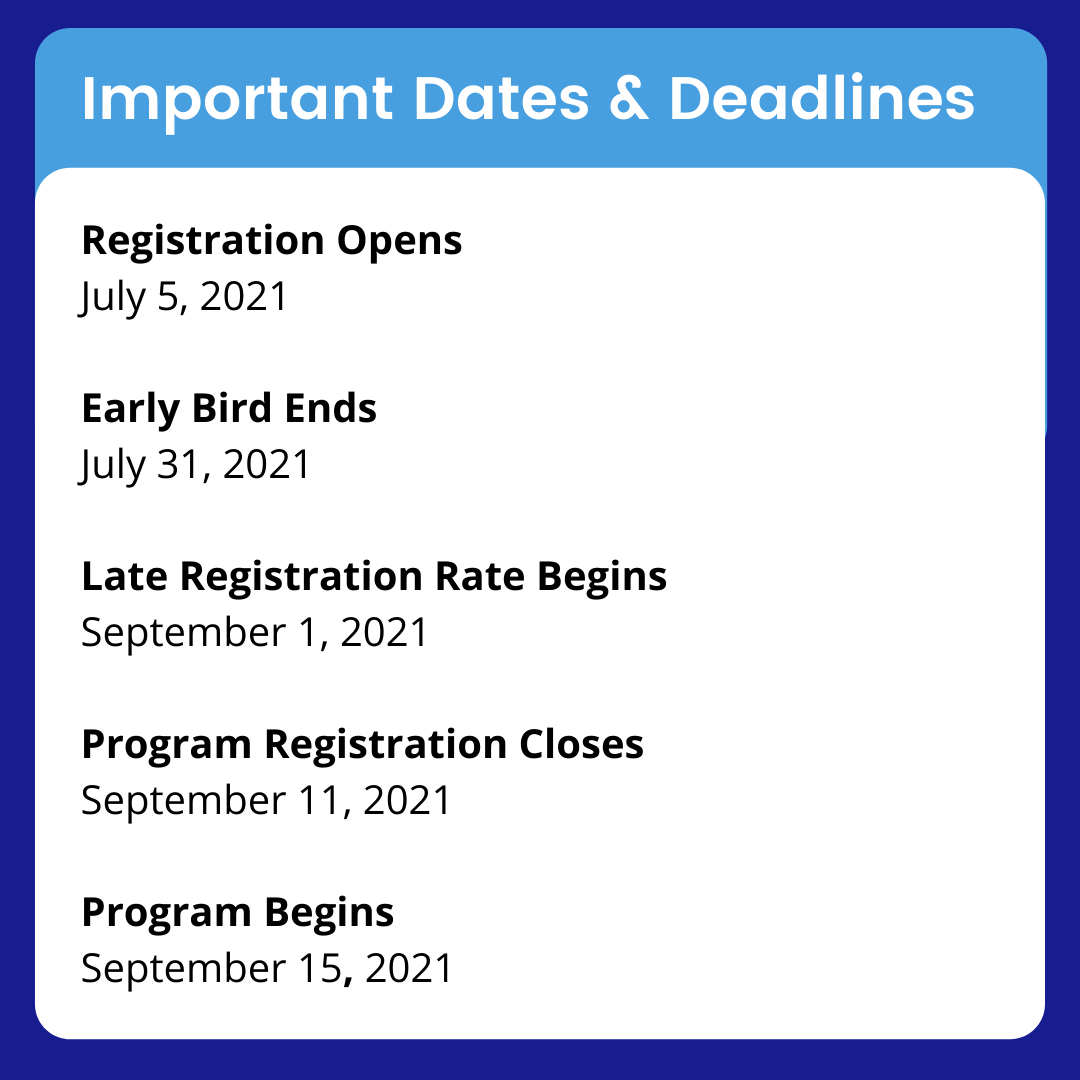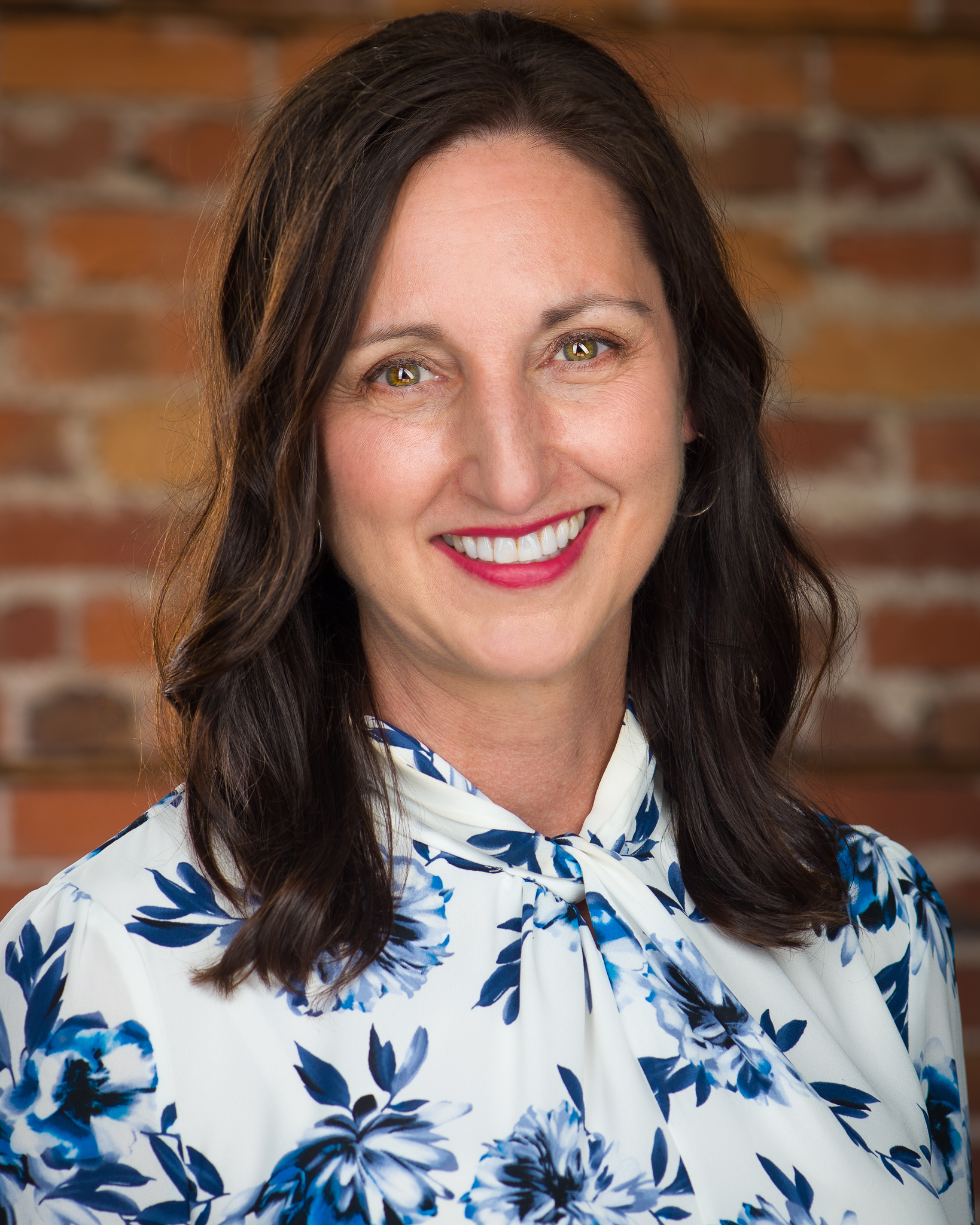 Your Instructor
About Alison Whitmire
Alison Whitmire is the President of Learning in Action, a company committed to revealing derailing blindspots and creating awareness resulting in breakthroughs. She is an authority in Emotional and Relational Intelligence, which focuses on our innate capacity to be in relationship with others, even in times of conflict, and how we can develop that capacity through conscious awareness and intention.
Alison is a Professional Certified Coach, a Master EQ Practitioner, and a Certified Narrative Coach. She has thousands of hours of experience coaching CEOs and business owners. She is certified as a 200 RYT Yoga Teacher and is currently enrolled in a Mindfulness Meditation Teacher training program. Alison is a TEDx speaker and a 3 time TEDx Conference organizer.
About Learning In Action
Learning in Action is committed to healing the divide within and between people. Healing the divide within and between is the work that connects the world. Healing our dividedness from our essence will heal the dividedness between us. We dream of a world in which when one of us hurts, we all feel it. And we run to the aid of the other just as we would to our own. We envision a world in which there is a realization that we are separate and connected and ONE.
We do this work by providing coaches, consultants, OD professionals, and other change agents with the tools and resources to capture what goes on inside each of us in an interpersonal conflict. 
We believe we don't have to live out the "default settings" created by those in our past when we had no choice of our own. We can live a life of conscious choice supported by new awareness.
Frequently Asked Questions
How big will the training cohort be?
Our student-to-teacher ratio and small personalized classes are one of the features that make our training programs unique. Training cohorts include anywhere from 15 to 25 trainees and we incorporate learning triads and breakout rooms to support an immersive learning experience. Live sessions are facilitated by Alison Whitmire, President of Learning In Action, and supported by the Learning In Action team who facilitate breakout sessions.
Is now a good time to focus on mindfulness? Why should I consider integrating this into my coaching?
In times of challenge and uncertainty, we are more likely to experience stress, anxiety, panic, and the inability to plan for our future. Clients may show up to coaching sessions feeling reactive, produce habituated responses or find sharing their inner world too uncomfortable. Mindfulness can give our clients the ability to maintain a degree of buoyancy, a degree of resilience and spaciousness that they would find difficult to access otherwise. Integrating mindfulness into coaching can make the coaching field more fertile. It can penetrate beneath the client's surface and help them access more of themselves. In short, mindfulness can extend and expand upon what coaching alone can do.
Is this entire course virtual and/or online?
Yes, each session in this course is entirely virtual, conducted via video conference on Zoom. The cohorts are intentionally kept small for optimal interaction and a personalized experience. And, you can learn in the ease, comfort, and convenience of wherever you are.
What if I can't attend all the scheduled training sessions?
Although we encourage attendance at all live sessions for best learning and interaction, we understand that you may have other commitments during scheduled training sessions. All 12 sessions are recorded so you'll always be able to keep up with the class. If you are unable to attend, you'll be asked to review the recorded session and provide your thoughts, comments, and takeaways prior to the next virtual training session.
How long do I have access to the course?
After enrolling, you have unlimited, lifetime access to this program and all of its materials across any and all devices you own.
Will there be an opportunity to network with other professionals like me?
Yes! Our training sessions are interactive and designed for you to get to know the other attendees. We also encourage trainees to join live sessions early and/or stay after for an opportunity to chat, ask questions, and network. 
What happens if I need to cancel or reschedule?
If you need to cancel or reschedule, contact us by email or live chat. Refunds are not available, and we're happy to apply your paid registration fee to a comparable future training session of your choice.
Are ICF CCEs available for completing this program?
YES! Mindfulness In Coaching Certification is an International Coaching Federation accredited program and upon completion, you'll earn 35 ICF CCEUs (21 CC and 14 R&D).
Is there a payment plan?
Yes, the cost of the training is divided into three equal payments that will be automatically charged to your credit card each month. You may attend the training while enrolled in the payment plan, but you will not receive your certification until the full cost of the training has been paid.
Can I encourage a colleague to register? If so, what is their cost to attend?
Yes, we encourage you to invite colleagues who would also benefit from being certified in mindfulness in coaching. If three or more colleagues register together, you will each receive a 20% discount off of the full training cost. Contact us for more information and to receive a group discount code. You can also refer friends and colleagues and earn a commission by joining our Mindfulness In Coaching Certification referral partner program. Learn more here. 
QUESTIONS?
We are here for you! Email us at [email protected]
More Ways to Deepen Your Coaching
Check your inbox to confirm your email.